A Celtic goddess bearing fruits in her arms, coming out of the jungle where awaits a bear in supplication, yearning for the bounty of food she has bought- this is Artio, the archetype of transformation and abundance.
But how does a lesser known Celtic deity have significance for change agents in modern business organizations?
To get to the answer, we must first look at her transformational capabilities.
Effective transformation takes the organization on an upward trajectory
The quality of transformation
Shape shifting is featured prominently in many mythologies - Celtic, Native American and others. These stories tell of a time when humans and animals could transform at will to different forms, a time when magic was as much a part of the Earth as her boulders and streams.
Artio, it's been said, could become a bear. Bears are also associated with transforming from a dark space to one of wisdom. The hibernation of bears- typically happening in dark spaces- is symbolically linked to the transformation phase.When they come out of that period, it's an emergence into light of wisdom.
Change agents and organizations sometimes find themselves in confused stages- periods when they are unsure how to move ahead.
At such times, it would be disastrous if you were to take the bear's hibernation aspect literally. Rather, the hibernation could be seen as representative of deep reflection, of finding the fault lines which run through your mind and correcting them.
This idea is enmeshed in the Temenos Vision Lab(TVL). Developed by Temenos with over 25 years of business consultancy experience, TVL helps change agents discover their True Personal Vision in times of inner darkness, enabling them to overcome their stumbling blocks and lead with purpose.
Influence Maps- which is used in TVL
The gift of abundance
Abundance is the second quality ascribed to Artio which we should give attention to.
The worship of Artio in Western Europe is believed to have begun after the migration of the Celtic tribes around 450 BC. A statue discovered in Berne, Switzerland depicts the scene- mentioned above- of the goddess coming out of the forest bearing fruits for the bear. This aspect of bringing food is why Artio is linked to abundance.
Modern-day change agents seek a smoother progress, for themselves and their teams by virtue of a personal transformation. They hope for an abundance of ideas, and material prosperity for the organization, once the effects of the transformation manifest. Artio- who brings abundance out of the wilderness, thus becomes an apt symbol for change agents poised for transformation.
But change agents, after their personal transformation, could gain inspiration from Artio for another purpose as well- on being a nurturing presence for your team. To know how, let's take a closer look at the significance of the bear in the Artio mythos.
The path of transformation leads to the mount of abundance
The value of nurturance
As mentioned before, bears are fiercely protective of their young ones. They nurture, and provide guidance and protection to the latter through the different stages of their growth. As we have seen, Artio could shape-shift into a bear, becoming a personification of this nurturing spirit.
The significance of the nurturing aspect of the bear may well have been understood by human ancestors. Some even suggest that the bear could very well be the oldest deity in Europe. In fact, revering the bear is a practice which could be traced back to the paleolithic age. The wisdom which the ancients found in the quadrupeds is immensely relevant to contemporary change agents too.
For organizational transformations to be effective, the change agent should be able to guide their team throughout the transformative phase. The team members need to be provided the guidance when needed, and the necessary support to carry out their assigned tasks, so everyone could to play their role in the transformation to perfection. Also, as a leader, it becomes the change agent's duty to ensure that the whole team shares the same goal, and stays driven throughout the transformation.
In this regard too, TVL offers a solution. For it's not just an individual vision which TVL helps bring to life, but also a Compelling Shared Vision for the team.
While it's easy to enforce a goal on a team, it's hard to keep the team members motivated by such a goal. For sustained and high quality performance from the team members, the vision they pursue must be shared as well as compelling. By incorporating proprietary methods like the Influence Maps, TVL helps people discover their own aspirations and values, and at the same time encourages them to come to a better understanding of each other and the shared goal towards which they should move.
Beth Davis- a catalyst for change, involved in leadership and entrepreneurial development and a facilitator for Temenos Vision Lab is among the best guides to help you on the journey of discovering your vision. You could explore Beth Davis' work for TVL here, and our other facilitators here.
Beth Davis(standing) along with Susan Gibson and Siraj Sirajuddin- the CEO and founder Temenos+ Agility, respectively
To know more about Beth Davis' vision retreats, follow this link.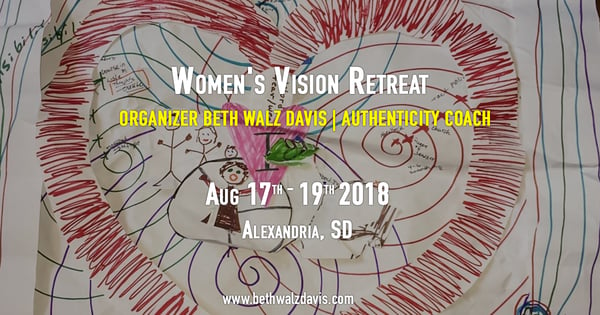 For change agents and leaders, not to benefit from meaningful events and gatherings is a missed opportunity! We invite you to indulge in some of the most transformational events from Temenos; designed with hard-earned understanding, organized just for you.
Temenos Vision Lab- Online ( June 29, 2018)
We invite you to this special gathering, which brings together a group of wonderful people who fill workplaces with joy and energy. By connecting with each other, you embark on a journey that leads to better clarity about the changes you seek, gain collaboration opportunities and leave with a concrete action plan.

Temenos Vision Lab- Amsterdam, Netherlands( Nov 2, 2018)

Another venue to take an exquisite inner journey, to find your true Vision.

Temenos Effect Gathering 2018- Bengaluru, India(Dec 8 to Dec 9, 2018)
An event dedicated to the idea of personal mastery, for nurturing your beautiful self, for change agents and leaders to become their true selves.
For more details, visit our website - https://www.visiontemenos.com/events