In this Part I of this Transformation Blog Series, we will present the Organization Direction topic from the following discussion
Susan Gibson
CEO of Temenos + Agility, Co-Founder & Thought Leader, SPCT and Transformation
Dean Leffingwell
SAFe Co-Founder, Chief Methodologist
Part1: Organization Direction

Highlights: Underestimating the Change
Key Takeaways:

Here are my key takeaways.

Training Everyone means establishing a good foundation

An organization must focus on establishing a good foundation by creating awareness, education on the change that they want to introduce and also build a shared understanding of the common goal.


Training further with role-based training is establishing proper guidance

Once we establish a good foundation for the transformation, the next step is to provide role-based training for succeeding in the roles (i.e., the role-based training will set the people to focus on value)

Coaching Everyone in the transformation scope

There are many roles generically; we could classify them as

Leadership, Management, Teams, Enablers & Facilitators


Leadership (People who are responsible for building the systems)
Management (People who manage the systems)
Teams (People who develop value)
Enablers (people who support: HR, Admin, IT Services, Shared Services, Security and others)
Facilitators (Transformation Agents)


Focusing on Results

We get maximum benefits when we organize around value. The critical exercise is value-stream mapping, which helps us to maximize value & minimize waste by continuous improvement. The Value stream will create a Lean Enterprise mindset through everyone's participation in the delivery of value. The results will be different if the newly trained change agents are not changed yet for the change that they want to see and also have enough coaching, training for implementing the change.

Summary:



Establish a good foundation
Establish good guidance
Coach the Roles
Focus on Results
Organize around Value
Book Reference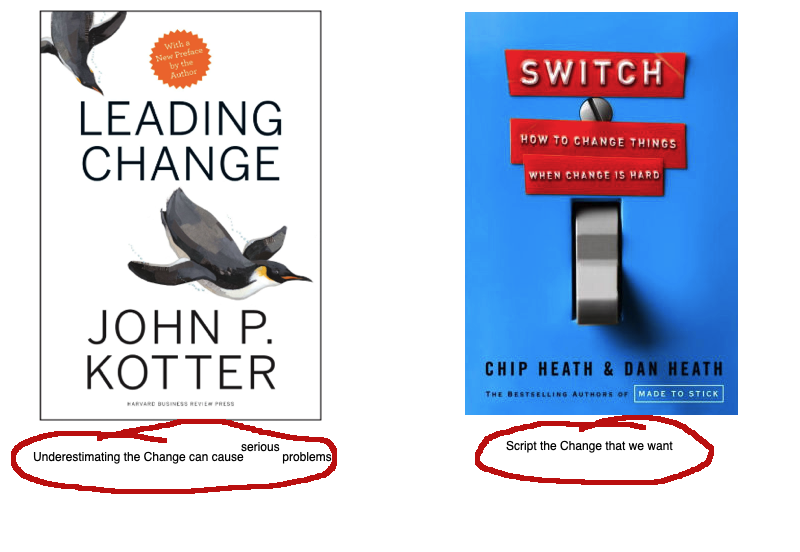 In the next Part II, we will see the Organization Structure & Organizing around the value (Designing the ARTs - Agile Release Trains and Team Structure).
Links to Transformation Blog Series
Part I: Organization Direction
Highlights: Underestimating the Change
Duration: ~3mins

Part II: Organization Structure and Organizing around Value
Highlights: Designing the Agile Release Train (ARTs) and Team Structure
Duration: 4mins40secs

Part III: Continuous Delivery Pipeline
Highlights: Importance of Releasing Value
Duration: ~3mins

Part IV: Technical Agility & DevOps
Highlights: Agile Software Engineering & DevOps
Duration: ~2mins

Next Step: Systems & Software Engineering and Next SAFe®
Duration: ~2mins
========================================================
More information on SAFe® related training and events, please visit the following events page of Temenos + Agility.
Temenos Effect Gathering 2018- Bengaluru, India(Dec 29, 2018)
An event dedicated to the idea of personal mastery, for nurturing your beautiful self, for change agents and leaders to become their true selves.
For more details, visit our website: https://www.visiontemenos.com/events