We saw in the Part1 Restructuring IT Service organization with SAFe® (Scaled Agile Framework) as a starting point, with different configurations of SAFe®
Now we will see some more points about the IT Organization structure and the common problems.
In this part2 of the Restructuring IT organizations, we will see the typical problems faced by IT Service organizations 1) Supporting the Teams adopt agile-lean practices fully 2) Organize the flow around the value with global optimization & alignment to become a lean organization.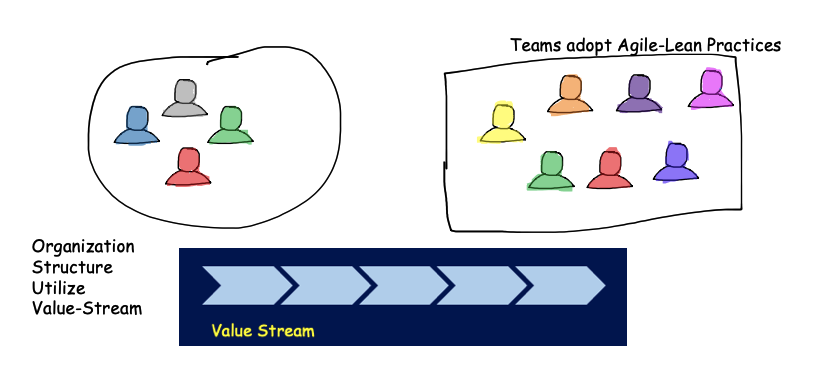 You will find IT Service organizations usually categorized into Verticals & Horizontals for Business Domains like Banking & Financials, Aerospace, Healthcare, Hi-Tech, Telecom, Digital Enterprise, Airlines, Travel, Hotel, Manufacturing, Engineering, FMCG and many others with Horizontals supporting the Verticals.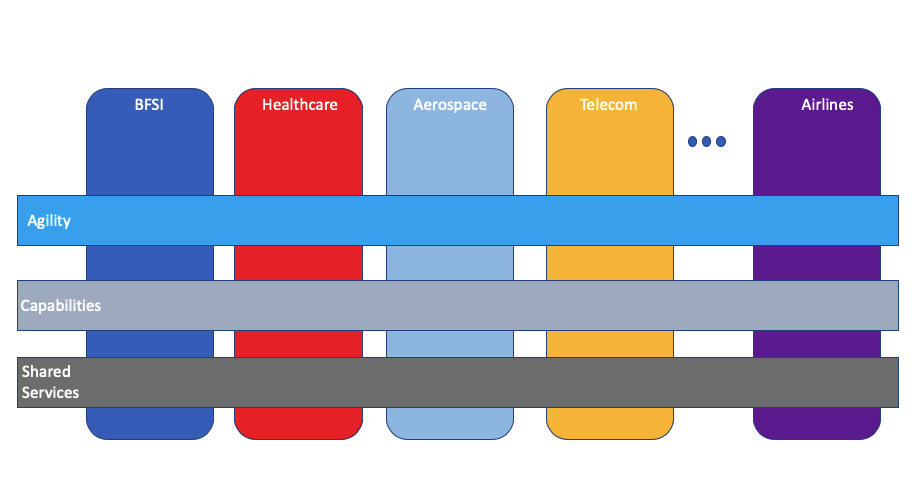 Mostly the Domains are categorized as verticals and horizontals support these verticals to deliver value through Projects. Though the IT Service based initiatives have leadership & management support, still they are not functioning based on lean economics (Maximizing Value and Minimizing waste at the end-to-end flow). The optimization efforts become local optimizations of silos.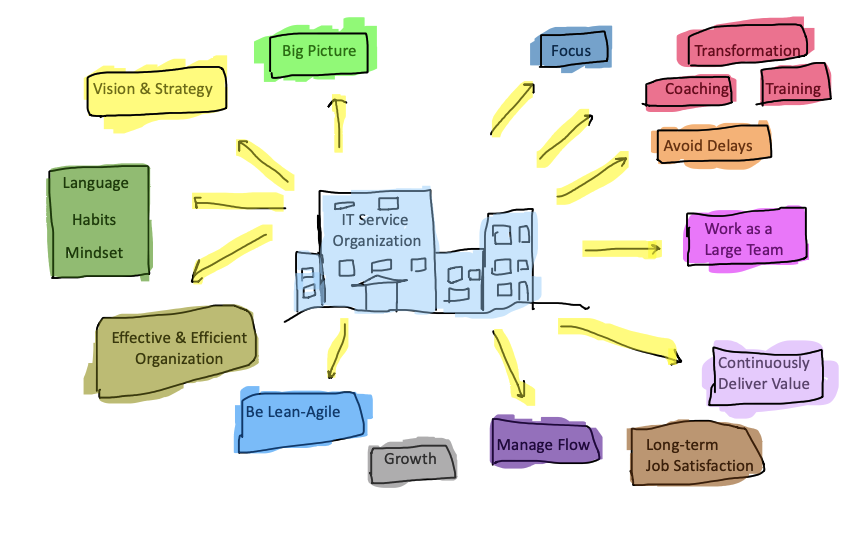 Another important note is that the IT Service organizations take much longer time to adopt and adapt certain Industry and Domain level practices from the Body of Knowledge available in the form or Transformation, Frameworks, Tools & Techniques, Practices & Processes. There are many delays in debating which practices, frameworks, and methods are good for the organization, instead of adopting and adapting.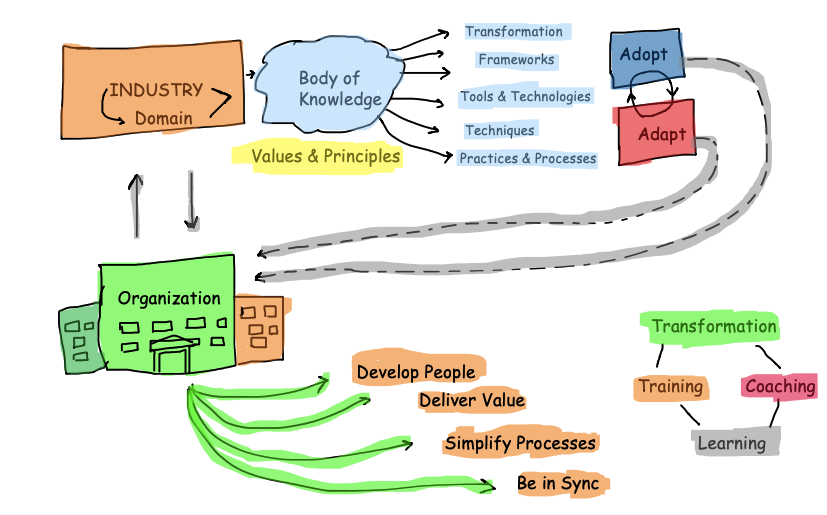 The core aim of any organization including IT organization is to
1) Develop People
2) Deliver Value
3) Simplify Processes
4) Be in Sync
This type of mindset can be achieved only through Transformation and through training and coaching continuously till a self-transformation mindset is achieved.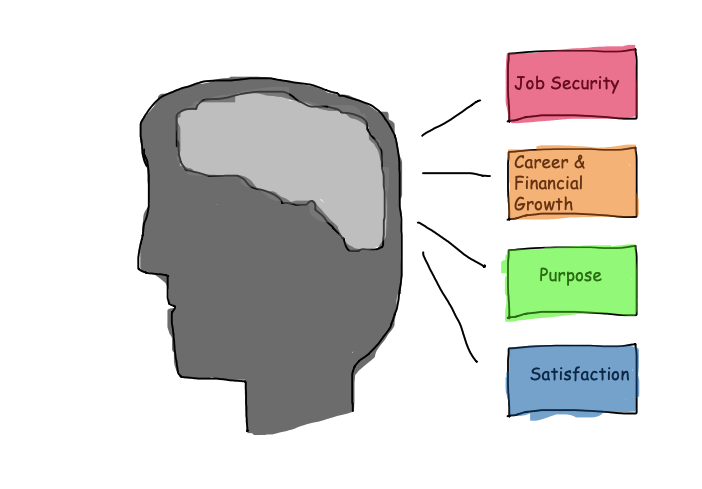 Each Individual / Employees looks for Job Security, Career & Financial Growth, Purpose driven development, Job Satisfaction by delivering value to customers and work level safety.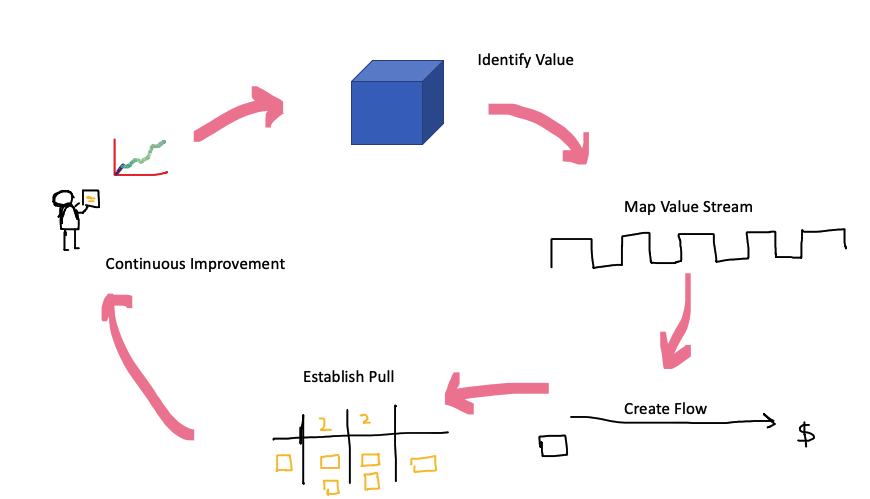 The Lean Organization is a continuous flow organization and enables agile teams to deliver value continuously without delays in the end-to-end flow and also continuously improve the overall flow and next value set.

The Lean economics supports continuous improvement, maximizing value through minimizing waste. Focus on delays and remove the delays is more important than optimizing value-creation steps.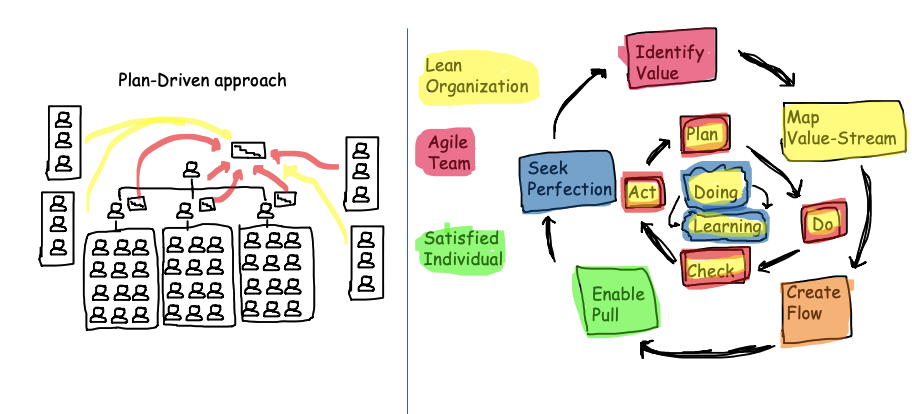 Each Individual employee is still under a common life-cycle Recruitment & Induction state, Training State, On-boarding state, Allocated State.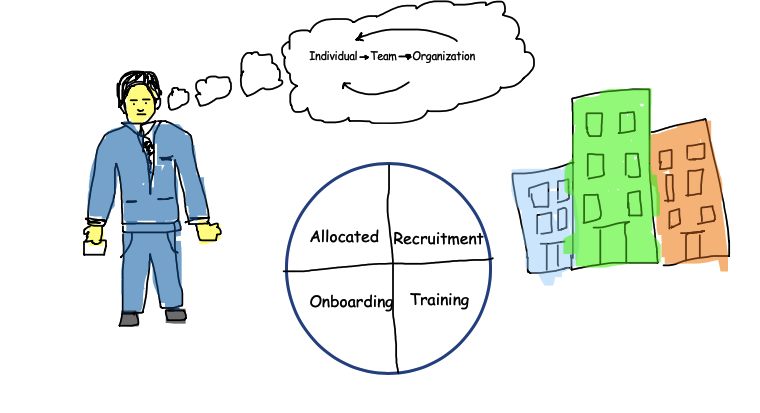 Employees work in one of the many projects that are available under these verticals. Each Vertical will have a separate Offshore Development Centres and sometimes related IT services, security & compliance within these verticals. IT services is a shared services model for easier management and cost-effectiveness. IT facilities like servers, computing, databases are usually at the customer network, and these business verticals need special access for their employees through VPN and remote work-from-home access. Employees need to go through many IT security and compliance formalities at client side and parent organization side.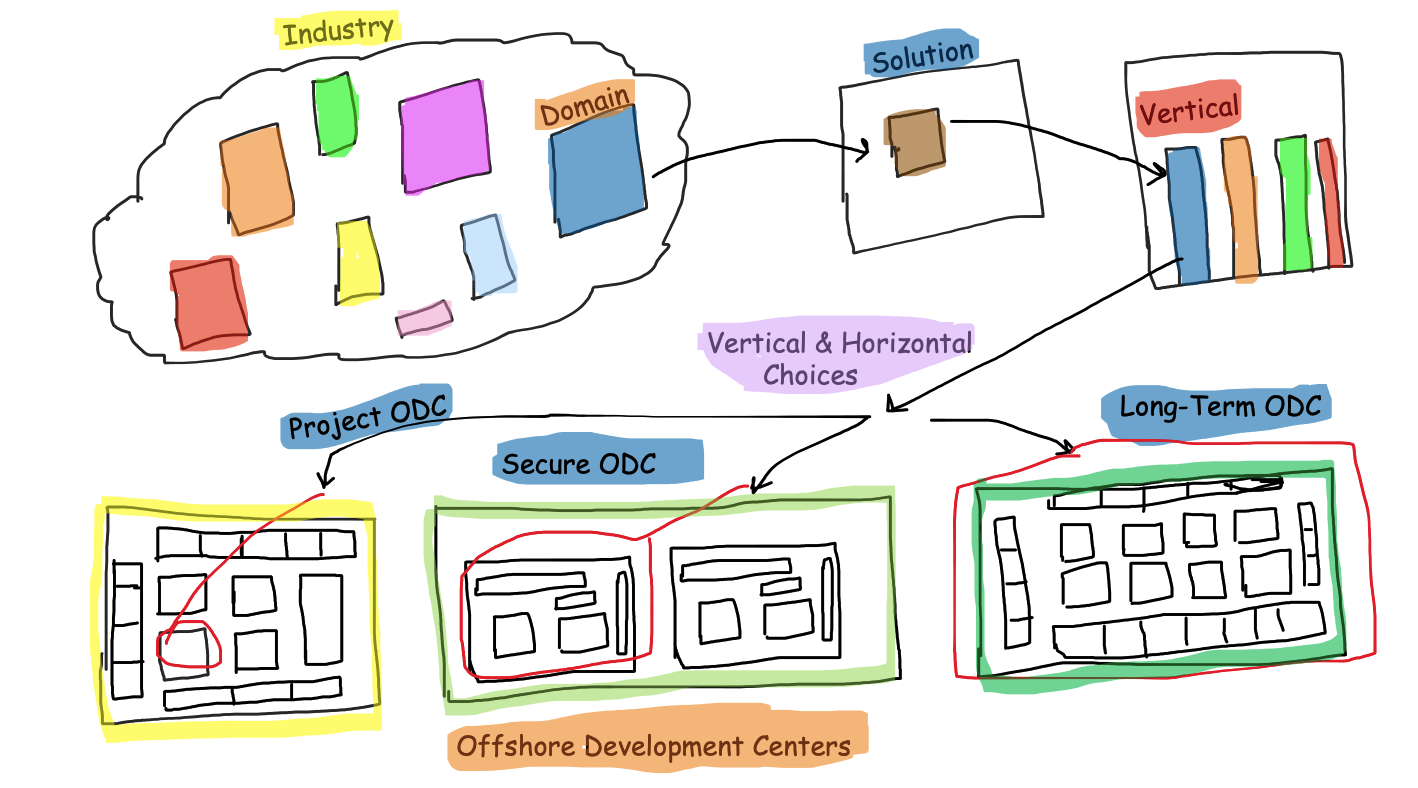 Just looking at the overall scale & flow, we see a lot of time-delays and duplication of the processes and operations. While many of the computing, infrastructure, and related support has become available directly, why not combine the methods and unify the services development and support model with Scaling agile models (e.g.,SAFe® Scaled Agile Framework). In this blog, we will see a new perspective to applySAFe® for different accounts (clients and their projects, programs, portfolios) successfully and collaborate with common and shared resources, system teams, cadence based delivery for client and business benefits.



IT Services need to the first most crucial starting point.

"Focus,"

"Avoid delays,"

"Work as a Large Team,"

"Identify Opportunities,"

"continuously deliver value,"

"Manage flow,"

"Become agile & lean - effective and efficient,"

IT Service Organizations mostly utilize Project approach to deliver value.
The Project organization structure does not directly address individual and team level career growth, as there is no guarantee for long-term work commitment for the individuals and groups. Only a very few IT service organizations have enabled a long-term ODC planning & execution for dedicated clients, and they have restructured the organization structure to adopt agile-lean practices and value-stream approach. Still, continuous improvement practices is a top-down approach. We need to break these problems into two categories 1) Organization structure 2) Continuous Flow of Value.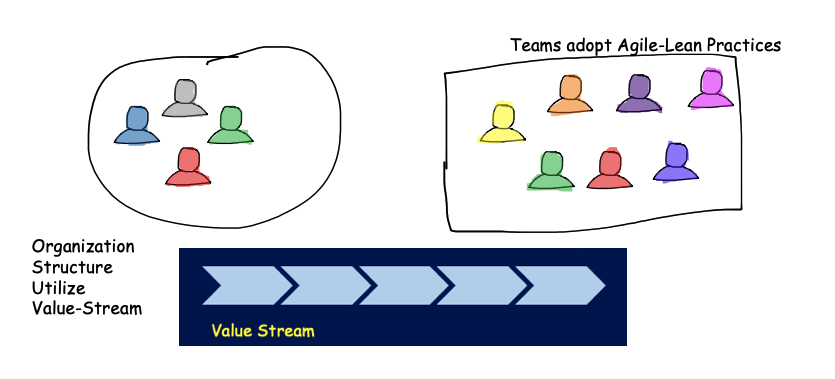 In the next part3, we will see how SAFe® supports restructuring IT services through the implementation of the SAFe® framework constructs and also via implementation roadmap and embrace change.
Temenos Effect Gathering 2018- Bengaluru, India(Dec 29, 2018)
An event dedicated to the idea of personal mastery, for nurturing your beautiful self, for change agents and leaders to become their true selves.
For more details, visit our website: https://www.visiontemenos.com/events