An Enterprise has so many constructs which are necessary to stabilize their brand in the market. The main things which need to be considered are budgets, strategic themes and constant feedback from the market. For any capital expense in the organization, the complete funding should be provided through budgeting. The strategic themes are the main strategic intents which help to communicate the strategy between an enterprise and the portfolio.
Strategic themes are cataloged business objectives which help the organization to connect portfolio level to the emerging enterprise business strategy. This supports the value streams for the investment factors and helps in decision making for all business context in a portfolio. It provides input to the budgets, economic framework, product backlog decisions and solutions.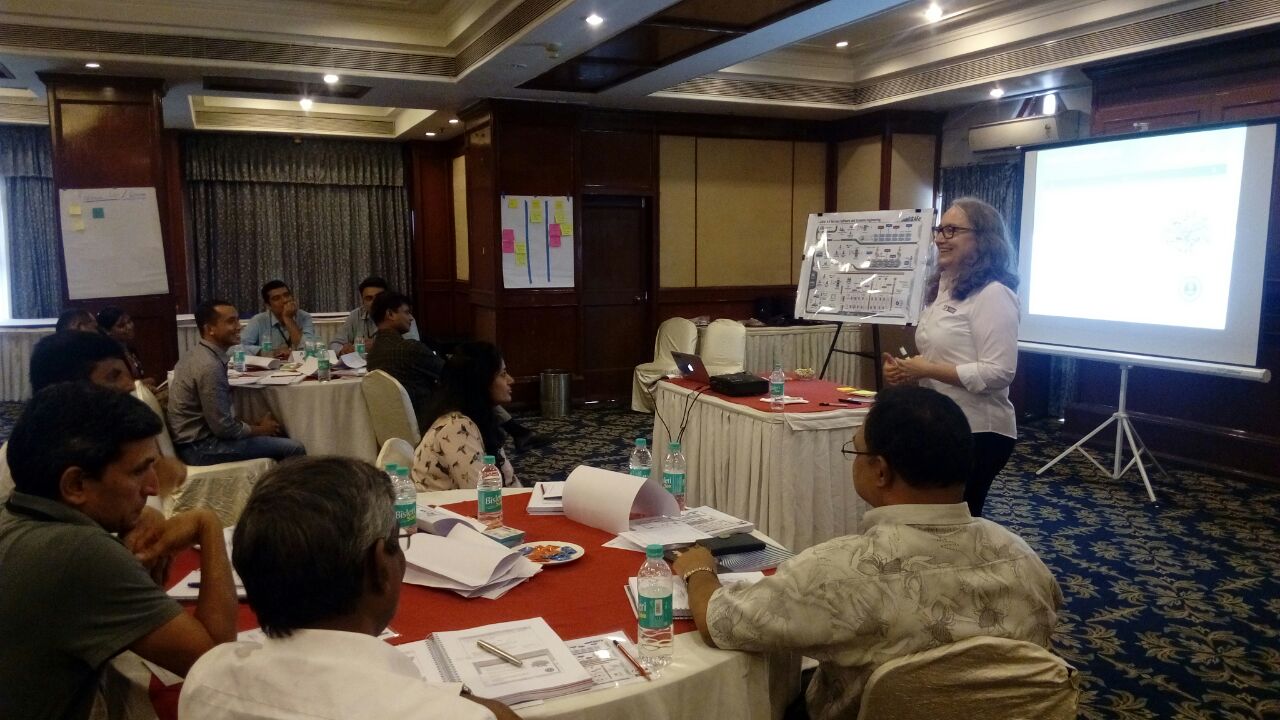 The modulating of strategic themes helps to simplify strategy mapping with the stakeholders in a more suitable way, which allows delivering high value to their business. It helps to communicate the business vision and the purpose to the stakeholders. Strategic themes will be specific and defined particularly in relation to an individual organization. Thus, it helps to obtain a unique strategy for their business. This supports in expanding the business and obtaining efficient results on return on investment.
Strategic themes are framed by collaborating drafting structures and strategic planning process. This helps to introduce innovation and thus supports a competitive differentiation in portfolio level. They allow obtaining significant communication protocols with the enterprise and its solution portfolios.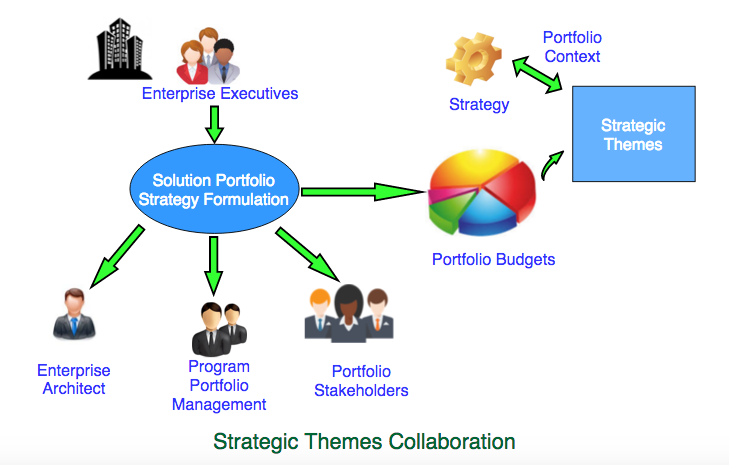 Determining the strategic themes helps to obtain the main strategy for an enterprise, thus it aids to work efficiently. This also assists all the stakeholders to work together in obtaining output for a collaborative process by systematically analyzing the set of inputs.
The strategic themes support the fundamental vision of an organization, which helps the teams in effective coordination. It serves as constituents of the economic framework, influencing the roadmap, portfolio budgets, Agile Release Train Budgets, individual product development vision and value streams.
Benefits of setting strategic themes are:
Supports in obtaining more visibility of budget for portfolio and overall strategy can be framed accordingly.
Coordinate with Portfolio Kanban system, which helps in adding decision-making filters and refining the portfolio backlog.
Enhances clarity of the vision and helps in decision making for Epic Owners. Thus, it will be easy for obtaining success criteria by carefully handling the funnel and refining backlogs.
Builds coordination of Stakeholders, Program Managers and Product Owners
Aids in establishing team members collaboration and thus improves product development strategy.
Focuses on continuous development and knowledge generation
Allows an easy organizing of epic stories and it's implementation
The formulating of strategic themes are necessary and logical in a context of an enterprise, has it supports in obtaining success criteria. This communicates a well segregated strategic intent for the enterprise. The strategic themes also has a higher impact in deciding solution and Agile Release Train epics.
Strategic themes provide learning milestones for the portfolio which help to obtain solutions for many possible blockers, validate business and functions have technical hypotheses for finding better solutions. The time duration of iteration and PI allows to experiment with new approaches and efficiently evaluate by gathering frequent feedbacks.
References:
http://www.scaledagileframework.com/strategic-themes/
http://businessresultsrevolution.com/do-strategic-themes-add-value-in-strategy-mapping/
http://www.credohighered.com/blog/2013/3/22/thriving-scorecard%3A-developing-your-strategy-map%3A-strategic-themes
http://sfo-blog.typepad.com/sfo-blog/2010/10/do-strategic-themes-add-value-in-strategy-mapping.html