Personal Mythology Lab
Personal mythology is a story that can stimulate self-realization. It is also one of the most underutilized ideas in discovering your inner-worth.
Personal Mythology lab session in progress
So, what exactly does personal mythology entail?
Human beings are storytelling beings. We understand the world around us, and our role in it, using the stories we tell each other. A personal mythology can be viewed as an extension of this idea. By framing a story that starts with your past, charting the hurdles you crossed to reach where you are today, it helps you define yourself with clarity.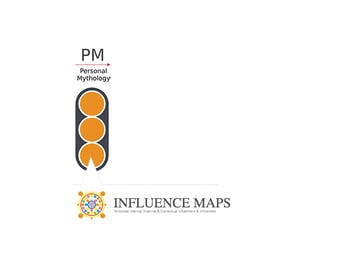 Creating Personal Mythology with the powerful tool of Influence maps.
How Temenos helps you discover your Personal Mythology?
A fundamental requisite for framing a personal mythology is a secure and friendly space to do that. For one thing, personal mythology is formed from deeply personal experiences- good and bad, which may include everything from an episode of romantic failure to a family breakdown. In other words, the most powerful experiences that shape your narrative may not be something you feel confident sharing with others in a typical scenario.
But under the guidance of Temenos experts, you are encouraged to explore these deep-seated feelings and emotions, to unlock the story that resides in you, to bring it out into the open and present itself as a proclamation of self-realization.
To help you achieve this, Temenos uses a powerful tool known as Influence Maps where participants introspect, visualize and articulate so you feel connected to everyone in the group. It helps you to evolve into the beautiful human being you always wanted to be!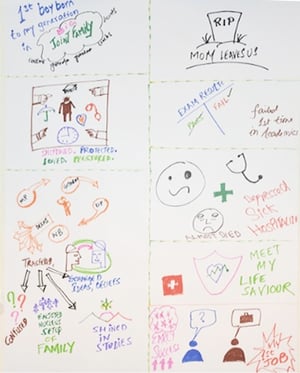 Explaining Personal Mythology using symbols and images
The three steps of Influence Mapping in the Personal Mythology Lab
Introspection - You have to deep dive into your memories and see what you feel the strongest about, to realize the story which motivates you to towards your goal.
Visualization - Utilize the power of symbols and images instead of text to narrate your story.
Articulation -In this step, an individual narrates his life-changing story, how a dark night changed into a beautiful morning for him, the trigger point for him that changed things for the better, and his vision towards life.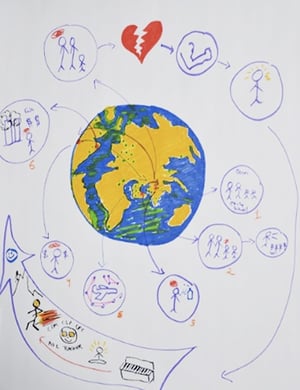 Getting a clear image of self-realization
Let the process of storytelling alter your lives for the good. Through the power of personal mythology, gain awareness about the meaning of your life and the goals to achieve!
On a related front, you could also see how Stephen Hawking maintained a positive narrative throughout his life to overcome challenges in the blog: 5 Stephen Hawking Quotes That Inspire You To Overcome Challenges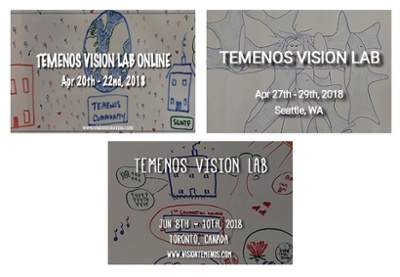 For more details, visit our website - https://www.visiontemenos.com/events