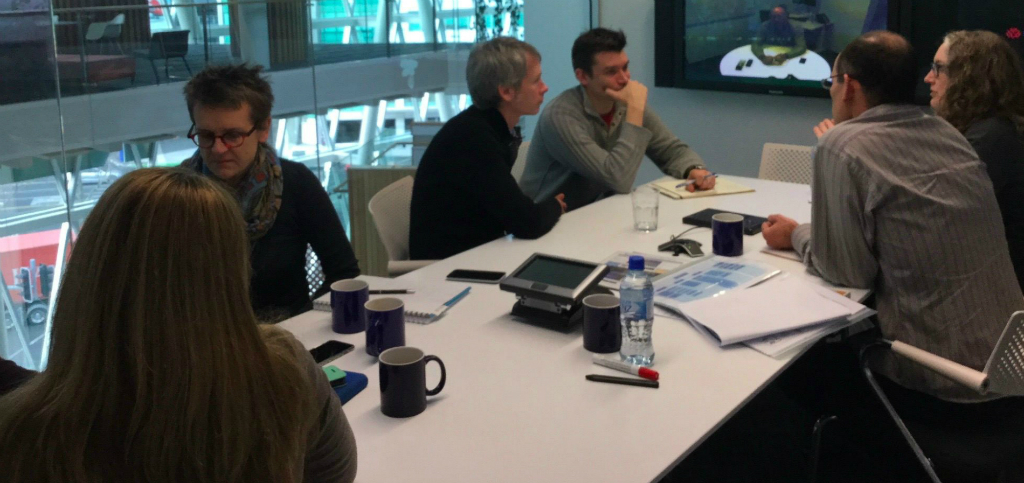 "Survival of the strongest", we humans are not fitted for this theory. From a long time, we have been withstanding the countless ordeals of revolution with our own survival instincts. The impulses to respond towards the accelerated changes or the adaptableness is the very weapon that makes us fearless through any kind of change.


When new leaders declare their interest towards an enormous change, it becomes necessary for the organizations to gather the special working class of people, who are not only capable of initiating but also able to handle the change effectively. This process of change management is highly recommended in today's competing generation.
As the recent survey proclaims, the new business magnates are well aware with the principles and theories of change, then why do most of the business plans fail?
There are many false beliefs that cause such disasters. One is the lack of trust on your own system and people.
Internal Change Agents Versus External Change Agents
What's the difference between these two models?
A significant number of genius business people think prominent changes can only be made by external change agents. They argue that only a proficient outsider-specialist would be able to provide the passion, energy and the broad view in a system. So, the external change agents are usually viewed as highly expertized and experienced people. More to that if he/she is being popularly advertised and well known, these companies would pay any amount to bring them in, with the expectation of a miracle.
I am quite sure, you have seen a few senior level executives, who always prefer to hear from outsiders. They build this unnatural mindset in a company, that if we are paying for the services of an external specialist that means the service would be better than their organizational services. But in many cases, this management strategy gives the results that are quite far from what is required.
"This is nothing but one of the superstitious beliefs of some business people."
I am not against of having an external consultancy process because many times they are able to change the old flow of a system with their years of experimented knowledge.
This is just one of my psychological speculations to make you understand the difference of having an external agent in a system. In business, many a times we fail to notice the small things around us, even if the solution is right there, we still hit the bottom. Why?
The main reason is pretty simple, "You need the eyes of an impartialist to make a proper decision."
Things like giving a positive response to an unworthy business plan, because of your personal advantage; giving attention to a friend over a stranger; ignoring a subordinates' suggestion simply out of ignorance. These self-deceiving ideas create an imbalanced system. But for external change agents, none of these matters, they see the organization as a container that needs reformation.
Well, the decision is up to the business leaders, who are in the position of building a team should take account of the advantages and disadvantages---whether the models are worthy enough to invest the organizational resources (i.e. Money, Time & Energy).
Advantages of Internal Change Agents
It is admirable to see the new generation leaders' inception to update themselves with the newest business thinking and working. But why is it so necessary to ask the help of an external agent? No matter how you look at it, not only it's overpriced, but also time-taking, then why not go for an internal change agentry system.
The biggest benefit of the internal change agents is the wide knowledge they possess on their respective organizations. Unlike external change agents, internal change agents are limited by ideas and approaches for making a change, but they summate a different kind of impact in the management.
There are times when a leader needs people, who can understand the long-term vision of the organization concretely and act according to that.
In a period of crisis, this can only be done by those people who have supervised the system for a great amount of time. The in-depth knowledge makes them helpful in the implementation change, system-culture transformation, management of the system after the change, integration of organizational values and principles through the process.
Other than that the internal change agents are always ready to face anything that deals with the clients of the organization. Because of the long time they spend in company projects, they build up the absolute trust from the organization and clients.
As I said before, these change agents are well versed with the company jargons, so they are capable of understanding the root cause of problems pretty quickly, which is time efficient. A company also doesn't need to pay overloaded extra money to them since they are hired by the company on the basis of a steady pay, which is cost efficient.
The internal change agents are often seen as "Influencers", their congenial attitude and obligation to work with everyone can be a shining example to motivate others.
In generally, these agents belong to the middle management section of the company. Even if they are not higher authorities, they do put an immense amount of impact on the work process. They also possess strong followers, who usually support them in any situation.
Temenos Internal Change Agents Training (iCAT)


Unfortunately, many organizations do not recognize the value of a strong internal consulting group. So they usually hire external consultants and place them in influential positions, which is NOT so healthy for an organization.
Temenos provides the extensive and exclusive training program for the internal change agents, which is called the iCAT training labs.
According to Siraj Sirajuddin, the founder of Temenos; during the period of change, some big business empires most often ignore the possibility of failure, due to the exhaustion of resources (Money, Time & Energy)." This happens due to the container's ignorance towards the change or their overestimation towards their old work methods. He also claims there is a desperate need of a certain crowd of highly trained people who can bring out the collaborative effect of these three resources with proper management.
So, iCAT labs are the one-time transformation training proposals, that we provide to our prospects.
We believe in the potentials of your own people, and our process can make your workforce more sturdy and immune to the negative effects of a change. We can provide the right momentum of vision and zeal in your system flow.
The most advantageous thing is, you do not need to depend on external change agents in a habitual basis.
You can have your own internal change agentry to face anything that will come in future. There are many leading companies such as Capital One, Dell, and Sherwin Williams have developed teams of internal change agents and now they have strong governance over the ever-changing business market.