What's the Faithful Leaders really do?
The most basic disposition of faithful leaders is "Humility". The characteristic that enables supplication(Complete devotion of a leader that provides the greatest interest in the organization development more than his/her personal needs)
Jim Collin says, "The leaders of the highest performing companies have a humble disposition towards their jobs and towards others."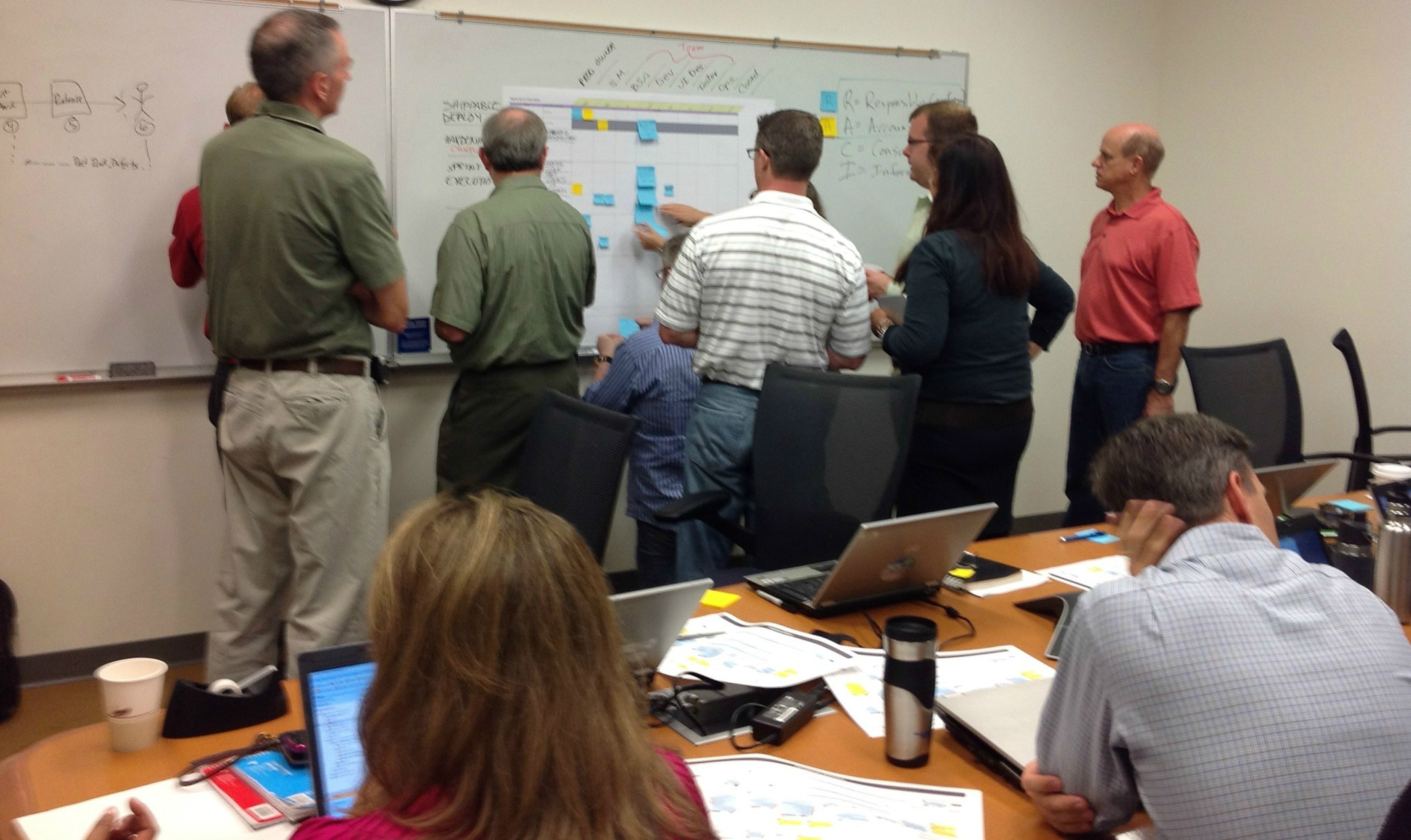 A faithful leader is a strong leader with a keen sense of what is right and what is wrong. The things these leaders do have always space for other's views and suggestions. You can say they are very "Passionate" but not blind with pride, they are modest enough to "Listen" to others.
Agile approach to achieve shared vision - Alignment & Transparency
In Agile teams, a clear and common goal is necessary to lead. So, the shared visions have been delivered by alignment and transparency. We produce Agile teams by Work alignment -- from portfolio level to team level.
It is about building a trusting relationship between workers to achieve a common goal by Technology-Business Alignment, from the customer focus perspective. An Agile leader must well verse with this core value.
How does Agile work? If the management is committed with a change, the objectives of the change must be passed down from the strategic portfolio level (after being reflected on Portfolio backlogs) to the Program backlogs and finally to the Team backlogs.
Did you ever work with a team that always missed delivering their goal? There are hundreds of stories are still in the backlog but the team has no idea about those or they don't know which to prioritize first.
In business projects, the usual phenomenon is-- The manager brings forth the grand plan and everybody readily agrees with it despite realizing the rate of success. You know many failure scenarios can happen in projects because the lack of Transparency between the members of the teams.
But in Agile Alignment between different level work classes give the transparency to work with. We believe "If you're transparent, you must have courage and commitment towards Code quality. Without having any fear, you should always know to stop when things are NOT right and fix them."
Temenos approach to achieve shared vision - Influence maps
As the name suggests the true power of "Temenos + Agility" resides in the plus -- the combined values we provide to our upcoming leaders and change agents.
In Temenos perspective, we use Influence maps to build a shared work culture. In the course of our lives, each encounter helps to shape us and facilitates change and growth.
The motive behind this process is to acknowledge the present self and move forward with a particular vision. We must understand our own unique container, our relationships with other containers and the related emotional baggage we carry in our lives.
The relentless improvements in leaders by reflecting what you have done and realizing what you need to do achieve shared vision is what we can teach you here!