In Agile we have many numbers of teams, starting from teams with a number of (8-15) to ARTs with people around (150-200). No matter the size, the reality of being highly performed to survive any business upheaval doesn't change. So, what makes a team truly high performed?
Is it all about Knowledge?
I know, you are a bit confused. So, let me ask you, as a business owner, will you bet all of your life investments on a team that only knows how to do more work than others? No, you won't...
Reasons:
All the team members are highly skilled (technically), so don't ever pay attention to teamwork unless until they are told or required to.
The members are self-driven for money or career growth but not because of roles and responsibilities.
The team doesn't have the understanding of organizational Vision, shared culture, and collective ownership.
The team is led by a manager/team leader but not a system thinker or servant leader.
The members on the same page when it comes to finish work as fast as they can and be burden free.
They have to perform well because none of them want to face the consequences if they don't (A state of insecurity, threat and being optionless).
When we talk about being highly performed teams, I do not think that necessarily includes the criteria like highly connected or collective ownership. In these cases, you may call them highly performed however isn't it all about well performing individuals rather than a team. If you are thinking this strategy can sustain your business, then you need to change your strategy. To begin with, the stability of this kind of teams don't last longer.
In my view, working for an organization means to fall in love with it; watching over it; admire it; be a part of it's every phase of development. That is why SAFe explains we need to create teams who share a common space, where relationships and knowledge can nurture. Also, this is the reason the Concept of "ba" being embraced to Agile. You must have heard about self-organizing, cross-functional, collective ownership/consciousness. So, the motive is to develop such habits in the members of a group for better collaboration, coordination, and alignment.
Introducing ba
The concept of ba was initially proposed by the famous Japanese scholar Kitaro Nishida.
The world is a place where people offer sentiments, feelings, experiences to achieve something. When an individual identifies that he needs help, support from others to expand the territory of his thinking -- He tries to cut the hindrances that come between. This is the origin of ba from the conscious of one person (which initiates the process of learning) which levels upto the conscious of many (in form of Socialization).
Fueling ba
The readiness of sharing knowledge from individual to individual encourages the social blending. Be that as it may, even without any socialization, information still can be transferred and utilized virtually. But does that give the clarity of your system? What's going on around you? How are people approaching anything whether they fail or succeed? The ba of a system transforms with the nature of relationships the system shares with the people.
According to Kujiro Nonaka, a ba could be thought as a common space for developing connections? This space can be physical (e.g. office, shared business space), mental (e.g. shared encounters, thoughts, beliefs) or any combination of them. What separates ba from any normal human associations is the idea of information creation. Ba platforms a transcendental perspective that coordinates all the changes required.
Scaling ba
From Hitotsubashi on Knowledge Management
The "ba" is a new transformational terminology that was not understood and unattended by leaders. But now SAFe illuminates this magnificent concept to support the foundation of Agile Manifesto: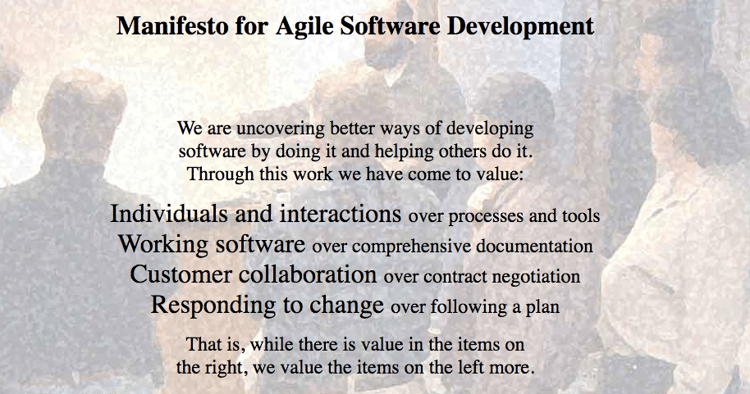 We, the knowledge and the work are all one !!
The point when individuals of a group identify themselves as one they show more creativeness in work.
A group's strong enthusiasm to accomplish a goal brings out the intrinsic passion, intention, innovation, commitment in the members.
In times of chaos, a team in-sync can stand up to any challenge. There is new hope arises with each person's transformation, that is the beauty of ba.
Empowering Dynamic communication of people and organizing self-managed teams are the essence of trusted leaders who follow the nature of ba.
Ba is not something that can be a reality with command and control.
In a ba influenced team, individuals can be far less tense and protective in because of transparent and open mindset.
Agile ba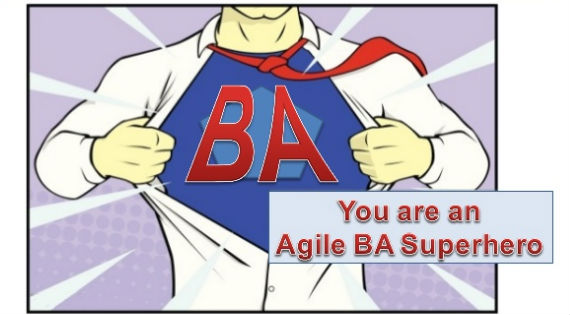 Agile builds a social environment that connects the product owner, the scrum team and the scrum master. In the ceremonies (planning, Demo, Retrospective, Stand-ups, Scrum of Scrum meetings) the builds socialization in every level (Team, Program, Value stream, and Portfolio) of development.
Such as the conversations between product owner and scrum teams; Product management with stakeholders in Pre-PI and Post-PI meetings (in large Value streams); or the Epic owners with ART teams and SMEs (in Portfolio management) to share knowledge with an interchange of views, potential benefits, and inputs on economic prioritization. This continuous networking within and between all levels of the organization (to achieve a shared perspective) is something you could never get to see aside from Agile.
The implementation of knowledge sharing activates the fundamental emotions among people. The Product Owner or Scrum master's learning incorporates subjective bits of knowledge and experiential insights about many work and process. While the team's implied learning incorporates their instinct for the completion of needs and ability to withstand changes. Also, the continuous conversations of business sponsors with teams and other management levels build trust around.
How will you achieve all of this? A short reminder; people always have a Strong sense and interest for engagement, togetherness. It's just hard to imagine if you're looking at the shell of the system.
References:
http://www.scaledagileframework.com/
http://www.energizedwork.com/weblog/2006/02/scrum-ba
http://www.comprendreetappliquersuntzu.com/