What Managers must do in a Lean-Agile transformation to build a Lean-Agile organization, what new skills, capabilities they need be trained and as a trainer, teacher they need to teach others is the critical topic among organization transformations.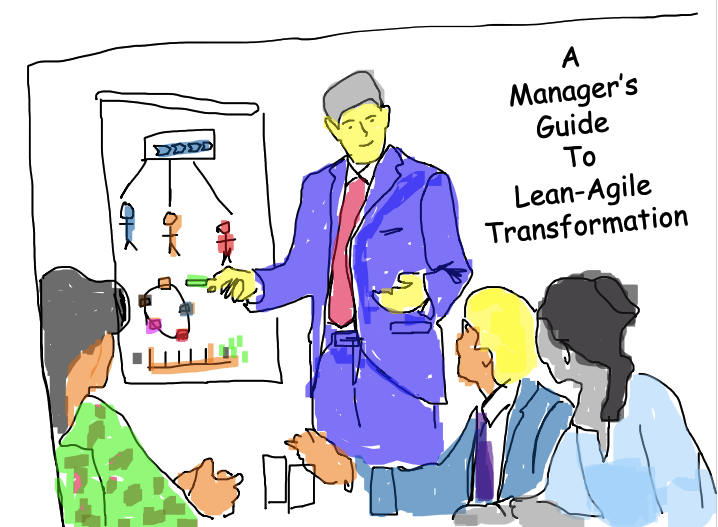 Leadership Team and Senior Management must focus and set clarity in the management transformation. The Management transformation is critical for a successful overall change of the organization and continuous improvement. Imagine the number of managers in a large organizations, and you can guess the importance and urgency of their roles in supporting teams in the ongoing value-delivery, transformation, continuous improvement action items.
In this blog, we will explore the four main stages before, during and after the significant transformation effort is planned and how the managers support the teams, leaders, transformation agents and customers in the transformation journey and after the transformation achieved the initial milestones for self-transformation.
Before the Transformation
1. Identify the Trigger for transformation
2. Transformation Scope, Implementation Plan
3. Lean organization approach (Value Streams, Providing inputs)
4. Supporting Agile Teams
During the Transformation: Part1 (Self-Transformation)
1. Understanding the Transformation and Transformation goals
2. Getting Trained
3. Getting Coaching from experts
4. Achieve intended practice and implementation milestones
During the Transformation: Part2 (Supporting the Transformation)
1. Support Leaders, Senior Management
2. Continuously Practice and Learn from experts
3. Setup/Support Implementation and Communities of Practice
4. Start Teaching others and become Teacher-Manager
After the Transformation milestones
1. Do self-retrospective for improvement
2. Provide inputs for Transformation retrospective and take points for improvement and support improvement action items.
3. Create and Script changes for self and teams and promote servant-leadership
4. Promote gradual improvement on the adoption of the lean-agile practice and pursue relentless improvement
Post Transformation Support
1. Become life-long learner (self-transformation continues)
2. Conduct technical/non-technical workshop
3. Attend, Host Meetups, Conferences, Share knowledge and experiences
4. Create a Transparency, Inspect & Adapt culture
5. Become a facilitator of change
Every Organisation has Management Layer which makes sure the organization is going in the intended direction effectively and efficiently, a smooth workflow established for value-delivery, employees and customers are satisfied. In the past 10-15 years the management function has gradually transformed from command-and-control, centralized decision making, hierarchical system to a more lean-agile organization structure with servant-leadership, facilitation based performance and productivity improvements, employee and customer focused approaches to increase internal and external effectiveness and efficiency, big-picture approach to solving problems in the end-to-end flow.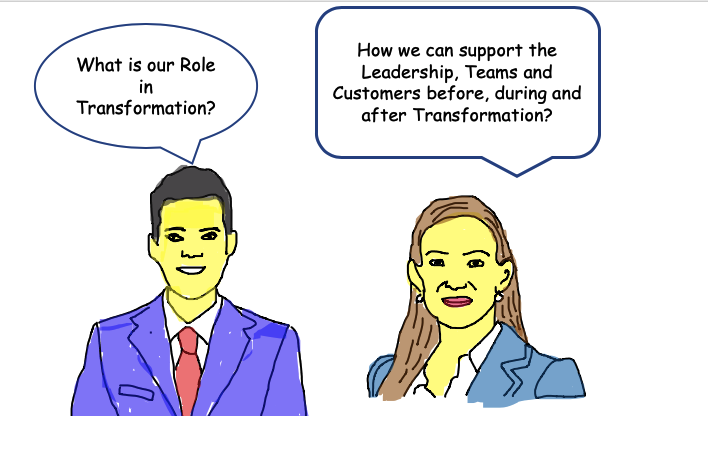 The question remains the same, as a leader of the organization, did the leadership recognized the transformation of the management layers into a more organized and facilitation based roles. Did the Leadership and Senior management identify and define the transformation leadership roles, restructure PMO (Project Management Office) to lean-agile structures?
Focus on Agility with Clarity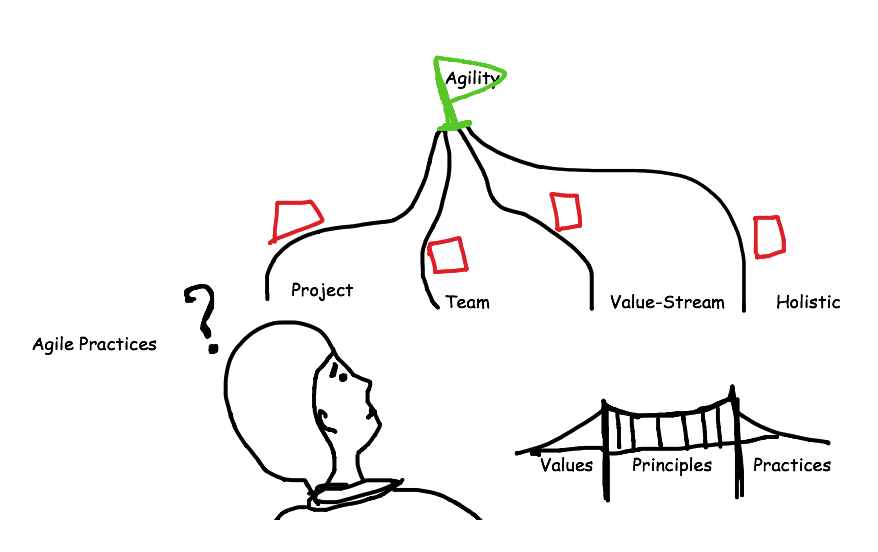 Understand the Trigger for Change and apply Value-Stream approach

Transition quickly from Command-and-Control to Self-Organizing Culture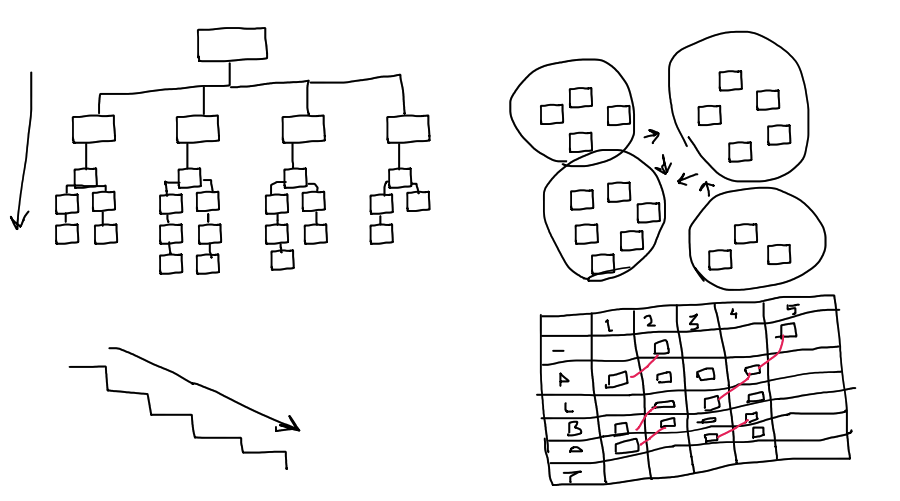 What does the modern organization want from the Management Team and Managers of all levels?
1. System Thinker
2. Decentralized decision-making processes promoter
3. Servant-Leadership practitioner
4. Go-See Manager-Teacher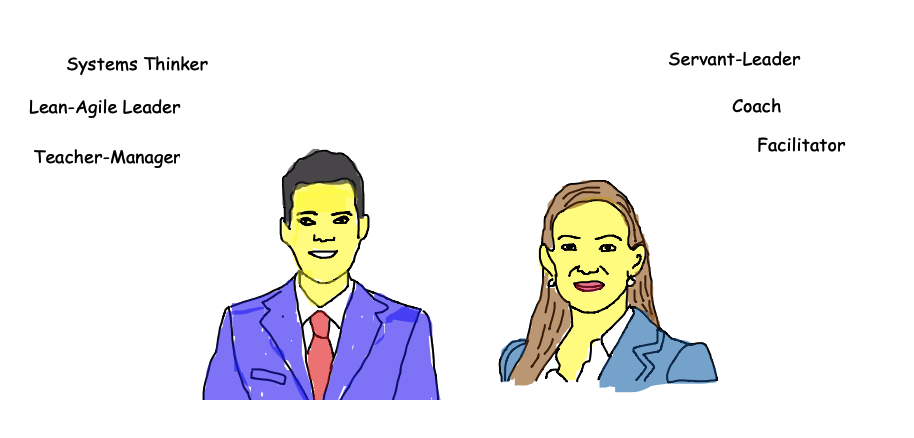 How does the Manager see the workflow?
Managers see workflow as a value stream with value creation steps and waste/delays in the system, thus enabling a continuous improvement mindset and switch to relentless improvement.
What employees perceive managers have to do?
Employees want their managers to act as a mentor, coach, trainer, teacher and most of all as a servant-leader for the organizational growth.
Preparing managers with the right mindset, qualifications, creating awareness and educating to become teacher managers for transformation
A modern organization that wants transform their ways-of-working enables their management and leadership to focus on the transitioning from traditional practices to lean-agile practices. These organizations categorize their roles into five categories
1. Leadership Roles
2. Management Roles
3. Teamwork Roles (Team Roles)
4. Transformation Agent Roles
5. Customer-Facing Roles
Then they need to intensively focus on the transformation agent roles along with leaders & managers to achieve a shared understanding of the transformation, implementation roadmap and what steps and how to make them gradually (incrementally) and in a sustainable pace for the organization along with the jobs to be done.
Transformation Roles that Managers can play in the modern organization:
The transition of Managers to a role that they are interested and committed (either it is technical or non-technical) functions that can help the organization to achieve mutual benefits.
Non-Technical
Facilitator Roles with Servant-Leadership
Enabling good connect between Leadership, Customers with Teams through Teamwork
Manager as Coach for Team(s)
Coaching is one of the most critical jobs and we want long-term coaching (in the form of Transformation agents) by bringing a focus on coachee towards organization goals (Vision, Goals, Strategy & Structure) will be a direct benefit for the organization.
Smooth Program Execution
Large organizations that deliver value through multiple teams and shared services, system teams must consider a scaling framework that supports program execution without the traditional project start-stop-start structures. These organization can consider SAFe and similar context based structures provides cadence and synchronization which helps to focus on a virtual organization structure and move away from hierarchical organizations.
Promote Built-in Quality
One of the key focus areas of managers is to focus on quality. Traditional management styles have created silos and quality departments and quality managers. The silos for class checking outside the development time-box and schedule works as an inefficient process and wrong approach to value-delivery.
Bring Transparency, Inspect & Adapt mindset:
Agile promotes good transparency of progress, problems and thus helping inspect & adapt culture based on the current state. Managers must rely on their facts and interactions, instead of assumption based problem-solving. Therefore modern managers are systems thinkers and enablers of collaborative learning approaches as a team.
Technical
Technical Teacher-Manager
Some of the Managers who got promoted have a strong technical background, they would have programmed, worked on end-to-end process improvement like automation, quality processes and lead teams technically. Such managers are crucial for organization growth and promoting them as Teacher-Manager to help new members, and employees who need to gain expertise will get a direct benefit from these managers.
For example:
Technical Managers can help employees
1. Professional Workshops for Leadership and Management on the tools, processes, and professional agility practices
2. Provide organization level training and coaching for teams on technical agility practices - become a learning organization.
3. Setup and guide "Communities of Practices" for professional practices.
4. Create and Manage simple lean-agile tools that are much cost-effective and becoming agile with fewer tools focus, and more interactions and individuals focus.
5. Enable better architecture, systems team, shared services and technical events participation internal and external.
6. Better adoption of Engineering practices, DevOps, Automation and Collaborative learning and sharing knowledge through internal wikis, blogs, videos, articles and code bases for internal open source projects.
In Summary, We want the Leadership to take the initiatives in the Management Transformation and set the Managers for success, so that they can bring Business agility, Enterprise agility, Technical Agility, Team Agility and make the entire transformation successful through the full involvement & commitment when there are clarity and collaboration for all the steps in transformation.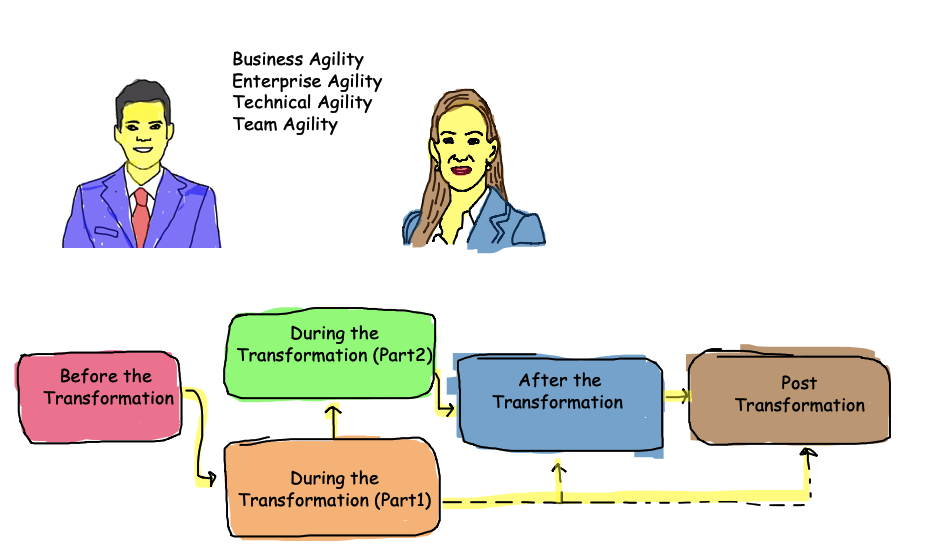 Temenos Effect Gathering 2018- Bengaluru, India(Dec 29, 2018)
An event dedicated to the idea of personal mastery, for nurturing your beautiful self, for change agents and leaders to become their true selves.
For more details, visit our website: https://www.visiontemenos.com/events