We had a lot of learning while presenting the webinar on "The Temenos Iceberg Model for Culture Change Part 3" . We are doing these Webinar Series from last 7 months. The Webinar covers Cultural & Leadership Transformation. We bring the Learning and New Ideas to share with you!
From Arindam, from Delhi, who was on our webinar tonight
"Good discussion Susan... Well explained.... I would need my management to hear and understand the same"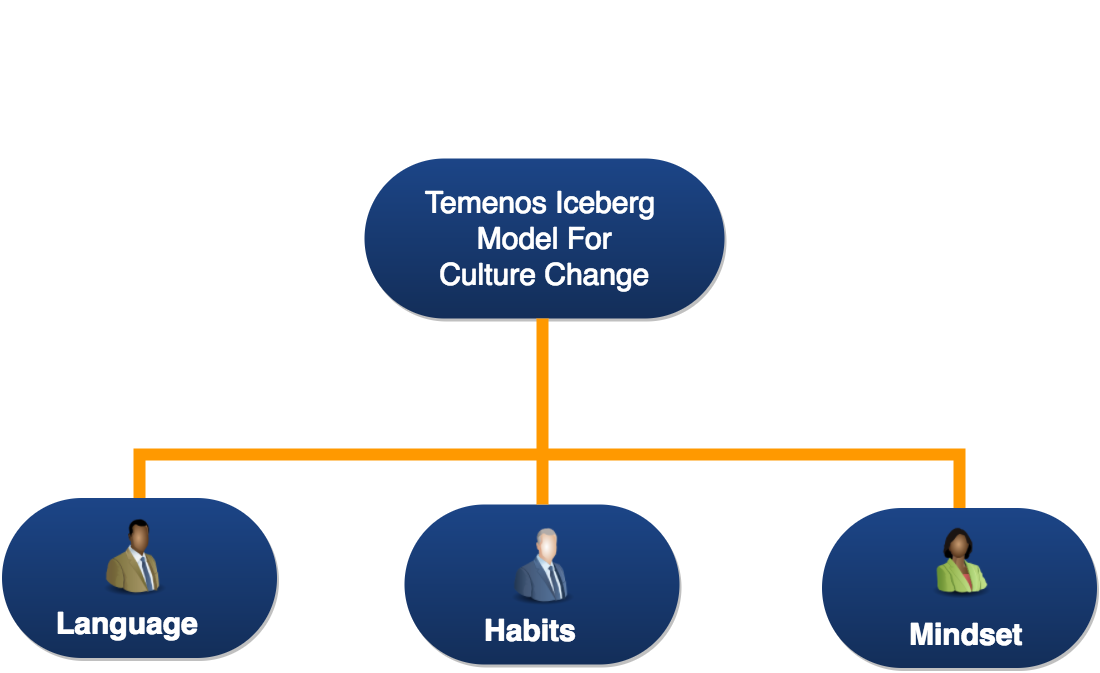 Language: When you are coming into an organization or you are a part of organization. Langauage is very Important to understand "How people express their thoughts and feelings"
Habits: It's middle level of Temenos Iceberg Model, You can see lots of Habits in an organization but some habits are hidden from you. To understand that you have to spend some time in organization.
Mindset: Where you really start to or get to the deep Culture Change, getting deep in organization what is requirements & way to look at their Change Agents. This last level is exposed through Language and Habits.
Ever wonder what cultural change looks like within an enterprise? Well, it looks like an iceberg! Some parts of the culture are visible, some parts are partially visible, and some parts are completely hidden from view. As an enterprise change agent, it's important to understand this to be effective, whether you're internal to the enterprise (iCAT), external to the enterprise (eCAT), or an executive change agent (xCAT). In this webinar, we presented the Temenos Iceberg Model, and you'll gain valuable insight into how you can navigate the tricky waters of cultural change.
We are happy to share this webinar recording with you. This is important to us and the best way we know how to share this with the community is in the narrative form. I hope you enjoy the webinar recording and please do share your comments and thoughts with us at siraj@visiontemenos.com