I love this excerpt from Scott Peck's profound book - The Road Less Traveled:
"Our view of reality is like a map with which to negotiate the terrain of life. If the map is true and accurate, we will generally know where we are, and if we have decided where we want to go, we will generally know how to get there. If the map is false and inaccurate, we generally will be lost. While this is obvious, it is something that most people to a greater or lesser degree choose to ignore. They ignore it because our route to reality is not easy. First of all, we are not born with maps; we have to make them, and the making requires effort. The more effort we make to appreciate and perceive reality, the larger and more accurate our maps will be. But many do not want to make this effort. Some stop making it by the end of adolescence. Their maps are small and sketchy, their views of the world narrow and misleading. By the end of middle age most people have given up the effort. They feel certain that their maps are complete and their Weltanschauung is correct (indeed, even sacrosanct), and they are no longer interested in new information. It is as if they are tired. Only a relative and fortunate few continue until the moment of death exploring the mystery of reality, ever enlarging and refining and redefining their understanding of the world and what is true."
In Siraj Sirajuddin's interview with Jack Canfield, the discussion of personal mythology leading to clean slates and personal vision took me back 20+ years to Peck's discussion of individual maps of reality.
The compelling shared vision takes the team to a combined view of reality through story telling and cleansing which enables one to release those pieces of their maps most disconnected with the overall view of reality.
The teachings of Carl Jung and Scott Peck are represented from a business perspective in the book "The Temenos Effect" through story telling, personal vision and a common shared vision: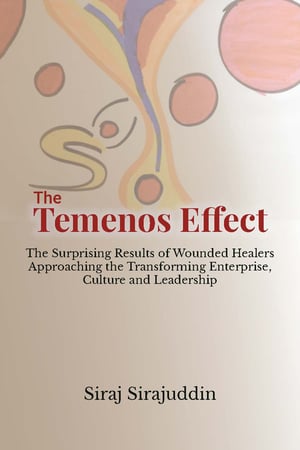 The Temenos Effect: The Surprising Results of Wounded Healers Approaching the Transforming Enterprise, Culture and Leadership