I am sure the title would bring nostalgic memories of school and those math wizards would immediately co-relate to Trigonometric family. I was never a math lover though. But somehow the title made me write this article in the current IT scenario. So here we go..
When we learnt this in school (I don't remember when we were taught, I googled and found it was 8th standard!!!) we never thought that how we were going to use this in our career or as a matter of fact use it at all !!!. Consider integration/derivatives in math, how many of us have really applied all the concepts in our day to day work life?
Now lets come to our current scenario in IT, as per an article from Capgemini India Head 65% of IT employees are not trainable. Check out this report !!
Why 65% of IT employees are not trainable? They are the same ones who learnt the formula sin (theta) / cos (theta) = tan(theta) and passed with flying colors!!! And now they dont want to learn a new skill which they know pretty well that this is going to enhance their career or rather keep them employed!!
Why cant a 20-experienced or a 30-year experienced person learn Java? Why there is a mental block which says that you should never be hands-on at the age of 45? or 50?
Take example of Shri Amitabh Bachchan. He says even after spending 4 decades in Bollywood he still gets sleepless nights before a shot. Read more here.
That's a sign of a perfectionist. He never retires into a comfort zone. At the age of 74, he keeps on improvising himself. Why we cant be Amitabh Bachchan in our IT career. We should come out of our comfort zone and learn a new skill and keep ourselves updated . If I am a manual tester for 15 years of testing career and if I make up my mind that i will learn Automation, and other types of testing like Performance, Security Testing etc, I can definitely learn!! and so can all of us
Even if you login to LinkedIn, you get a notification on LinkedIn Learning saying "develop the skills you need to advance your career". Does it asks you whether you are a fresher or Vice President with 20 years of experience? No!!. We need to constantly "Sharpen the Saw"(Stephen Covey's one of famous habit from 7 habits) and keep ourself updated with the latest technologies if we want to be successful
So coming back to our title of this article, we never questioned our school curriculum whether we will apply the formula in our work/career 15 years later then why cant we learn a skill now which we know for sure that if we apply those skills it will enhance the career!!
Another reason people say that they don't have to time to go to a training center on weekdays/weekends or they are too tired at the end of the day to learn something new. We should definitely do Time Management. People are successful because they manage their time . Check out an interesting article from Shri Aditya Puri
As per American financial magazine Barron, Mr Puri is one of the world's 30 best CEOs and one of his old time colleague says he would be the only person to leave the bank at 5.30 pm. If he being a CEO can manage his time why cant we ?
BTW have you ever thought why sin(theta)/cos(theta) = tan(theta)?? Find out because i never thought of finding that in school but found out now!!!
Happy Learning, its never too late to learn!!!
Temenos+Agility provides Technical Agility Consulting and Coaching services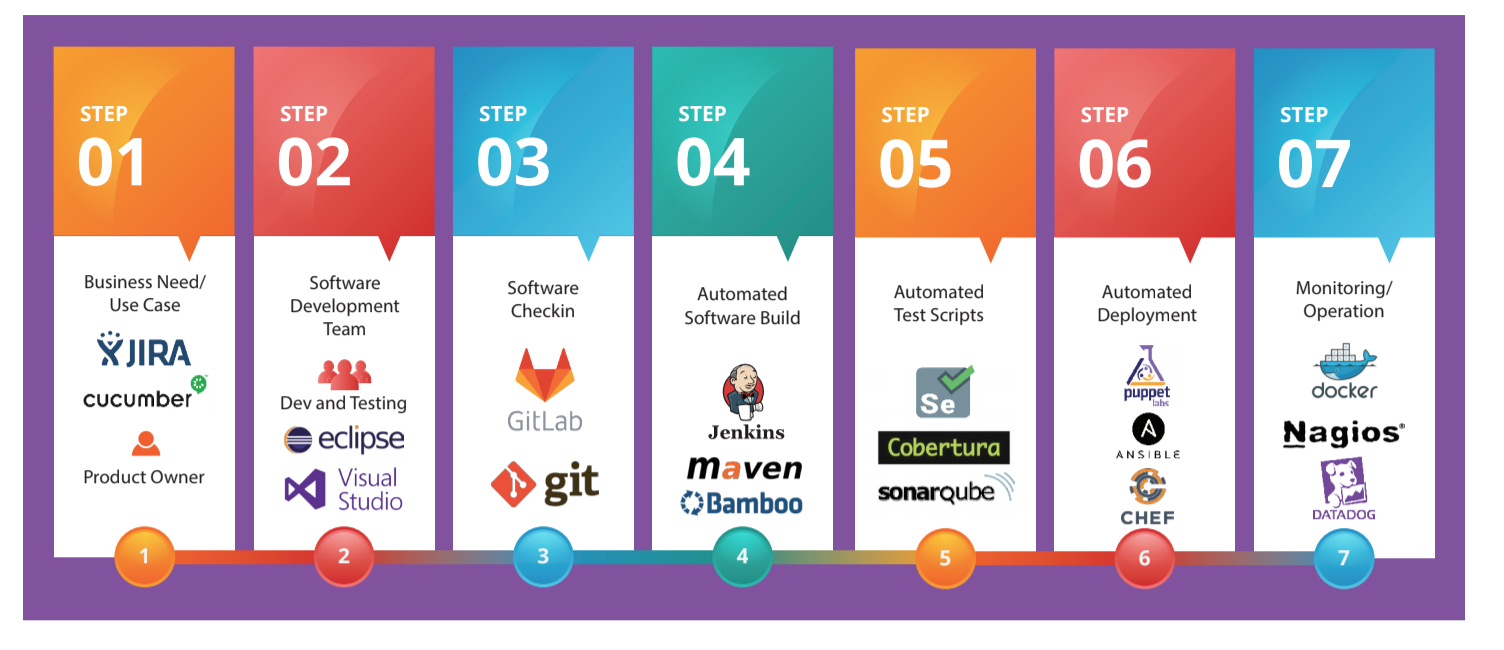 Technical Agility Consulting services:
Focused setup of the targeted Technical Agility process and practices
JIRA Setup and Configuration
JIRA Integration with DevOps pipeline
DevOps Maturity Assessment and Roadmap creation
Versioning, Build, Code review, Code Coverage, Static Analysis, Repository Management
Continuous Integration and Continuous Delivery pipeline setup
Behavior Driven Development enablement
Test Driven Development enablement
Continuous Testing with Dockerized Selenium tests
Web servers, Cloud services and containerization
Monitoring and logging
Technical Agility Coaching services:
Introduce Technical Agility process and practices via guided execution
Continuous Integration and Continuous Delivery pipeline setup
Test Driven Development and refactoring
Behavior Driven Development enablement in DevOps pipeline
Decoupling releases from the delivery cycles
Continuous Testing integration in DevOps pipeline
QA Team enablement for DevOps
DevOps introduction for Product Owners
Technical enablement of Scrum Masters
OS, Cloud, Virtualization, Hypervisors and Containerization
For More details please our website www.visiontemenos.com