A Release Train Engineer plays a critical role in the Scaled Agile Framework®. Also called the Uber Scrum Master or the Master Scrum Master, an RTE juggles many responsibilities; none more important than driving the Agile Release Train and making sure it stays on track to meet its objectives. An RTE is like a Scrum Master for the Agile Release Train.
The Release Train Engineer is a coach for the Agile Release Train (ART) and he or she is responsible for facilitating SAFe® ceremonies, assessing risk and assisting teams to deliver value by applying Lean-Agile methodology and Systems Thinking. They communicate and coordinate with stakeholders, product owners and other levels of the organization to drive continuous improvement. However, what traits define an RTE? How does a Release Train Engineer drive and maintain the health of an ART and what are the primary responsibilities of an RTE? To gain a deeper understanding of this role, let us look at the traits of an ideal RTE.
Traits of a Release Train Engineer
Servant Leader
The Scaled Agile Framework® offers a holistic approach to solution development by integrating teams across the organization's structure. An RTE drives this cross-sectional team in the form of an Agile Release Train. One of the most common attributes of a Release Train Engineer is Servant Leadership. Robert K. Greenleaf defines a Servant Leader as "The servant-leader is a servant first. It begins with the natural feeling that one wants to serve, to serve first. Then conscious choice brings one to aspire to lead." The RTE prioritises the team's needs before anything else with a keen focus on its growth and well-being. They provide the support needed to form a self-organizing and managing team by creating an environment of mutual respect, empathy and appreciation. An RTE must be able to make the cross-over from traditional management style to the Servant Leader philosophy.
Agile Mindset
Although the task of implementing SAFe® lies with the SPC, the day-to-day adoption and sustenance of Agile principles and practices is the responsibility of an RTE. An RTE is the embodiment of the Agile Mindset. He or she helps the ART embrace this mindset through various activities and workshops. The Release Train Engineer must have in-depth knowledge of Lean-Agile and Agile-Scrum principles to coach organizations to adopt a methodology that works best for them.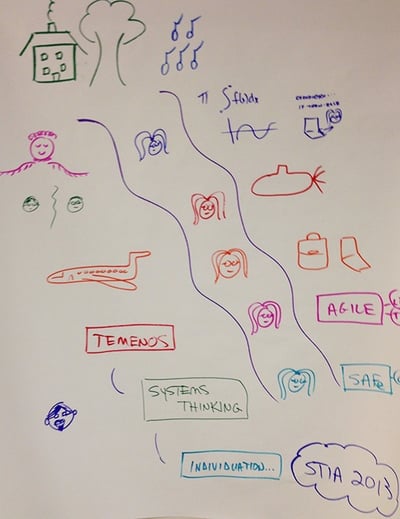 An RTE plays a critical role in helping organizations adopt Agile methodologies that work for them
Critical thinking
A good RTE will look at an obstacle as an opportunity. They rely on their ability to think critically to resolve impediments, be it architectural, leadership or logistics. The critical point to remember is that an RTE cannot be held accountable to solve all the problems/challenges faced by the team or by individuals but to guide the team members to look for solutions themselves.
Coach and Mentor
As an Agile Coach, the Release Train Engineer drives the ART to meet its objectives and maintains the health of the train. They help team members understand the processes adopted by the train and coach teams that are lagging behind to keep pace with the ART. Another key trait of an RTE is that they can communicate with the team and stakeholders, delivering good and bad news tactfully to facilitate learning and growth.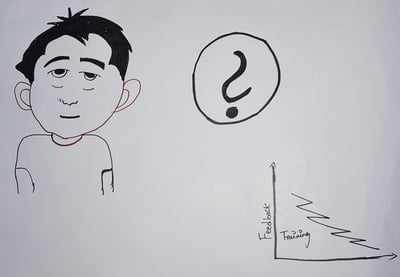 A Release Train Engineer is able to offer feedback and coaching in a manner that is empowering
The RTE is a versatile character in the Scaled Agile world, and it is essential that organizations recognize the value and depth of this role for a successful transformation. The SAFe® RTE Certification is designed to equip Release Train Engineers with the knowledge of the day-to-workings of the Scaled Agile Framework with scenario-based exercises. It helps drive home a clear understanding of the role and its responsibilities.
Temenos+Agility offers Change Agents the opportunity to gain a deeper understanding of the role of an RTE and how they can contribute to the success of a Lean-Agile transformation. You will gain immense value by interacting with experienced Release Train Engineers and learning from real-life examples and engaging activities. We invite you to register for our SAFe® 4.5 Release Train Engineer Certification course and empower yourself to lead an Agile Release Train.