Temenos Vision Labs teaches practical, effective leadership and advanced business skills and techniques to leapfrog participants to the next level of business growth. You are also helped to unleash fears and barriers that keep even the most successful business leaders stuck from creating a balanced, fulfilling professional and personal life.
Temenos is the gateway to lead the change, if an organization wants transformational change they need a mindset shift where human can reform himself from the baggage of past and ready to adopt new things with a growth mindset.
In TVL, we use the tool "Influence Maps" to experience connection, openness and trust on a level that's not accessible to us in daily lives.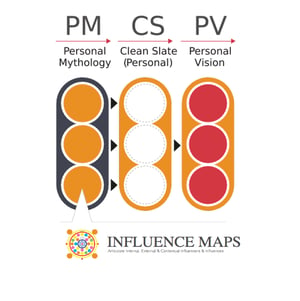 Personal Mythology :
It is a storytelling process it consist in three steps of your past actions :
Introspection.
Visualization.
Articulation.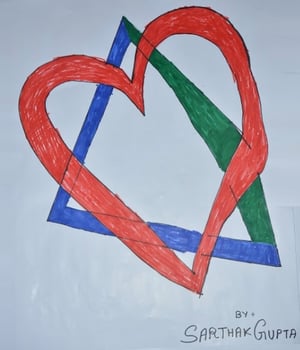 This is the best process as I feel connected to my family especially my parents the symbol above shows parental love.
That was a beautiful morning and we all colleagues were experiencing Temenos tools. I was introspecting about my story suddenly I received a phone call from my mother she asked with a heavy voice Sarthak when you will come home it's been a long time since I saw you, as I am working in Bangalore, my parents are living in Bhopal. My mother is a very jolly person she always keep smiling at that moment of time I got emotional.
That day I decided to tell my mother story, I see my mother as a role model & a leader for me because my father is a banker do most of the time he is not in the city. I really appreciate the leadership quality my mother have the way she grown me and my sister, the way she manages the house. I admire her a lot and recently she fought from a cancer and won the battle she is a real fighter for me my super woman.
I think there is no word made in this world to define mother. I salute all the mothers of this world for working 24*7 for the betterment of their child.
Clean Slate :
It is a session where a change agent eradicate all obstacles which is coming in the path of success. So the member of organization can become more effective & energetic in his work and keep developing his skills.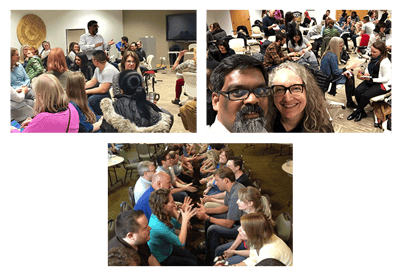 Personal Vision :
Every human has his own vision, his own goals, I see for myself god have open me a door of Temenos+Agility where I am working, I call it way to opportunities as I am a dreamer and dam passionate towards my goal I always see in my dreams that sun is shining and stairs are reaching to that sun I see myself stepping ahead on those stairs to reach my goal.
I love travelling, I keep visiting my village from where I belong so that I should always feel connected to the place where my ancestors were born. This teaches me that human should always remain down to earth.
As great leader Mahatma Gandhi said "simple living, high thinking".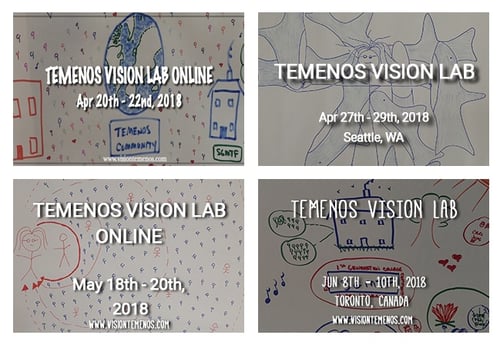 Come and experience The Temenos Effect