The nomad is someone with an almost unquenchable thirst to keep expanding their mental horizons. Among the individuals at a leadership level in an organization, the nomad is a very interesting archetype.
As with the general meaning of the word, the nomad archetype is a constant explorer. But rather than driven by a need to find an ultimate destination, the nomad's journey is driven by an innate urge. The curious fact is that when an organization goes through a transformation, the nomad uses this phase as an opportunity to expand their horizons.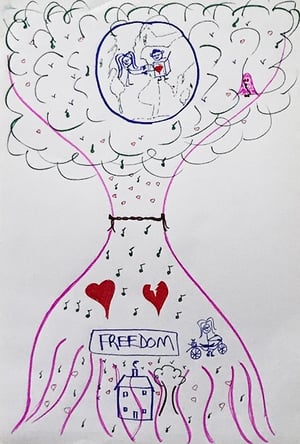 In many ways, the nomad is the perfect embodiment of the freedom to explore
For a real world nomad archetype, there is no better example than the legendary Jane Goodall. A British citizen, the 84 year old is rightly considered as a celebrity equivalent of a primatologist.
Since 1960 when she first encountered the wilderness of Tanzania's Gombe Stream National Park- or more precisely, the chimpanzees there- Goodall has dedicated more than 55 years of her life to study the social and family interactions of wild chimpanzees. An accomplished anthropologist and primatologist, you could say that Goodall's nomadic adventure led her on an exploration that crossed the human into the primate territory.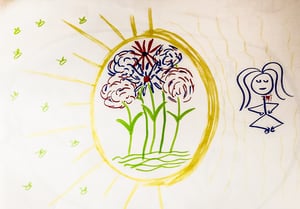 Nomads are driven by an inner fire- a light that resides in them
Aside from founding the Jane Goodall Institute and Roots & Shoots programme- both aimed at nature and wildlife conservation and allied efforts, Goodall has been on the board of the Nonhuman Rights Project since it was founded in 1996. For her contributions to her field, she was named by the United Nations as a Messenger of Peace in 2002.
In other words, you could say she is an over-achiever and a shining light in the conservation landscape. And that's one of the fascinating aspects about the nomad archetype- their zest for exploration could inspire.
In fact, this archetype is very much intertwined with another powerful archetype in the leadership echelon- the pioneer. You could learn more about the pioneer archetype by reading this blog.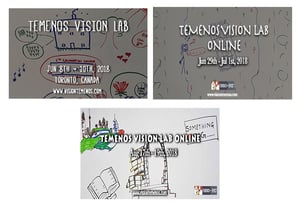 For change agents and leaders, not to benefit from meaningful events and gatherings is a missed opportunity! We invite you to indulge in some of the most transformational events from Temenos; designed with hard-earned understanding, organized just for you.

Temenos Vision Lab- Toronto, Canada( June 8, 2018)

This proprietary lab helps you focus all your energy on building your inner Vision, aiding organizational transformation.

TrustTemenos Adventure Gathering 2018- Frankfurt, Germany( Sep 28, 2018)

We invite you to this special gathering, which brings together a group of wonderful people who fill workplaces with joy and energy. By connecting with each other, you embark on a journey that leads to better clarity about the changes you seek, gain collaboration opportunities and leave with a concrete action plan.

Temenos Vision Lab- Amsterdam, Netherlands( Nov 2, 2018)

Another venue to take an exquisite inner journey, to find your true Vision.

Temenos Effect Gathering 2018- Bengaluru, India(Nov 22 to Nov 25, 2018)

An event dedicated to the idea of personal mastery, for nurturing your beautiful self, for change agents and leaders to become their true selves.
For more details, visit our website - https://www.visiontemenos.com/events