A system is a network of interdependent components that work together to try to accomplish the aim of the system. What we need to do is learn to work in the system, by which it mean that everybody, every team, every platform, every division, every component is there not for individual competitive profit or recognition, but for contribution to the system as a whole.
[embed]https://youtu.be/4xonzreLwok[/embed]
"A system must have an Aim, without an Aim, there is no system".
W. Edwards Deming
According to Deming he had a lot of things to say about Systems Thinking, about a system, in particular, he is talking mainly about man-made systems which all of us are engaged. So, if we don't have any aim what happens? We just wonder where all the planning, conversations, and the hard work would go. For this particular reason, Temenos gives a clear idea of how this particular scenario could be conquered.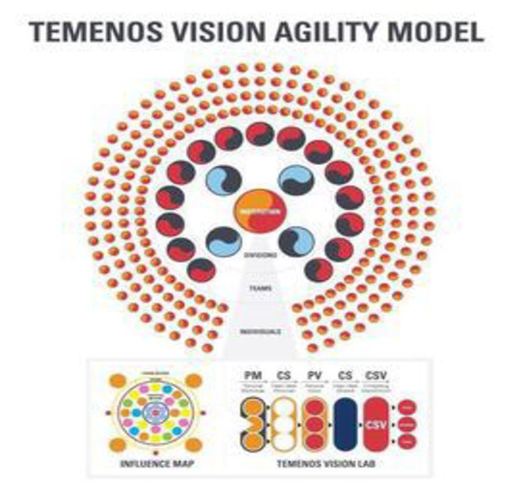 In Temenos we have Vision Agility Model, It starts with the individual.To take a look at what is the individuals Personal Vision, when we meet a person for the first time what are the things that we ask people are, what are your hopes and dreams? what's your Personal Vision? Temenos Model has five steps, two of which talks about Personal vision with compelling Shared Vision. So coming to an organization we start working with individuals, talk to them about what's their Personal Vision and then that moves into team vision, then to an organization's division and to an enterprise vision.
For those who are leading teams, divisions and enterprises personal vision can be very terrifying. So we give strategy consultancy, they give an asset vision, Which is useful for leading teams, divisions and enterprises, So that they can build their personal vision. What happens if the individual who is working in a particular organization doesn't have a lineup with that vision? Then we build a team around motivated individuals. Give them the environment and support they need, and trust them to get the job done.
We are taking an example of the workshop that Temenos provided in the United States recently. The technique for "Personal Vision" and "Temenos Vision Agility Model" is actually drawing their visualization, so everybody participating in this workshop draws their Personal Vision then we put it up on walls, each of them tells their story. There's an articulation of their Personal Vision so it's a way for everybody in that group to get to know one another, each individual hopes and dreams. It covers all aspects of his life, like work, family, community, health, fitness, money or it could be your dreams of travel, retirement, all these things comes up.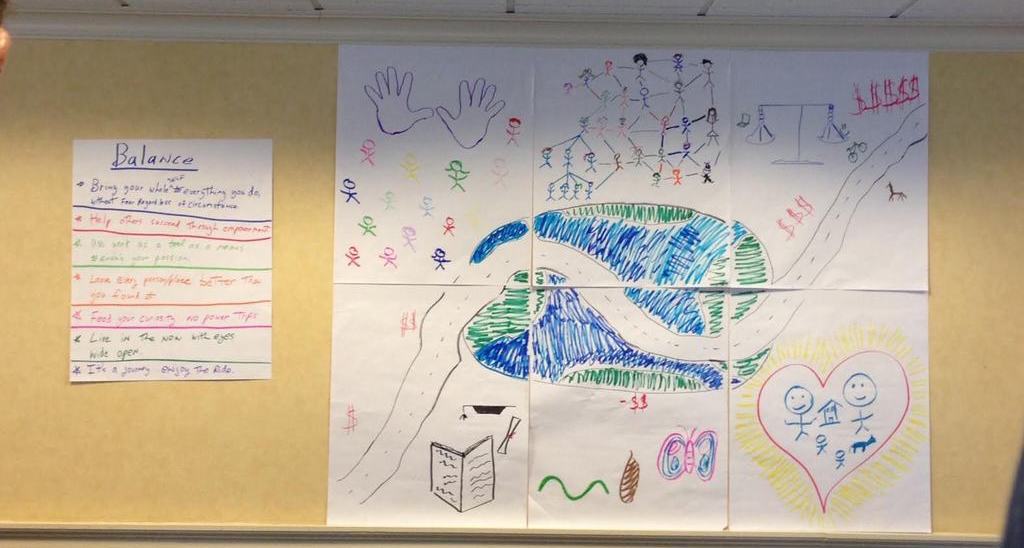 The next step is to take this group of individuals into the team space and create the compelling Shared Vision. At this point, the team breaks up into two groups and it's all self-organizing. So one group works with the words and then take all the words that everybody has written and start forming the Vision statement of that group. Then the second group takes all the images and they start to draw what's the vision of their group. The end result will have the visualization of the "Compelling Shared Vision" and we could find the Vision statement itself.
What makes this compelling? Everyone sees themselves in the vision, they see their words, they see their images, they own it in deep inside of them and that's where gives the System an aim. They now have something that brings them together, that resonates with them, that they use to align all of their work.This is how we bring all the Enterprise Aim to a Compelling Shared vision.
Presented By:
SUSAN GIBSON (SPCT, CSPO)
With over thirty years of experience in the tech industry — from developer to management consultant, and pioneering Agile Transformation coach and SAFe Consultant to Temenos Facilitator, Susan consistently seeks ways to bring authenticity and compassion to software and product delivery.
Susan works with Fortune 500 companies using Agile and Temenos to activate change and true cultural transformation. As a Temenos Facilitator, Susan also leads transformative 3-day labs that apply these same methodologies on a more personal level. She is a major contributor to Urban Campfire, G Day For Girls, and the STIA-Temenos Conference, as well as speaking at several organizational development conferences around the country. Her gentle insights are always perceptive and she has a knack for bringing together groups of seemingly incongruent teams.
Susan is a nomad who loves traveling and learning about new cultures by meeting people from all over the world. She enjoys modern art and seeing live performances of all kinds, including theater, dance & music. And, let's not forget movies and books!