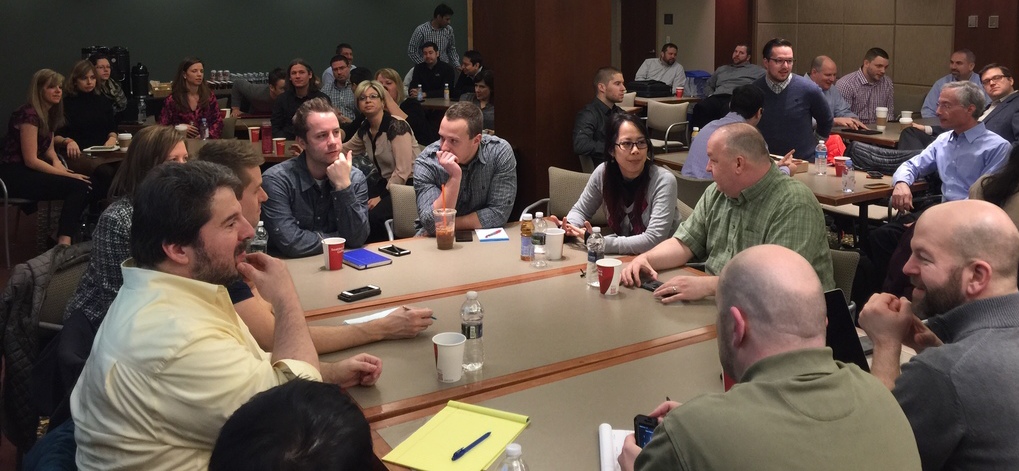 Business and IT-Alignment is a process in which information technology(IT) is used effectively to achieve business objectives, which include financial performance or marketplace competitiveness. Scaled Agile uses business alignment and IT models to reach organizational readiness.At the development level, the business plays a large role, Organization development is a process of implementing effective organizational change.It's a process of systematic learning and development strategy to change the beliefs, attitudes, values, and structure of the current organization to a better level so that they can absorb new technologies, to explore market opportunities and to face challenges.
As IT evolves towards SAFe, the business must follow a set of rules and expand accordingly, defining involvement standards across layers. Lack of business involvement leads to misalignment and disconnect across the enterprise. One challenge with SAFe is a lack of a mechanism to ingest business requests from the development team and program levels. In SAFe, business epics—large customer-facing initiatives, and architecture epics—large technology initiatives originate at the portfolio level. However, it is easy to imagine a development-level business customer requesting an addition to the backlog of upcoming work. Perhaps a product owner receives a request higher in priority than anything at the program or portfolio levels. Such a scenario could throw off the release train, or even affect the portfolio backlog.
Business-information technology alignment of organizations integrates the information technology to the strategy, mission, and goals of the organization. There are six key characteristics in order to achieve this alignment.
The organization must view information technology as an instrument to transform the business. Which includes exploring other revenue streams and integrating other features of their business into each other
An organization must hold customer service, both externally and internally, at the utmost importance. This communication between the organization and their customers must not be lost.
An organization must rotate both IT and business professionals across different departments and job functions. They must have the knowledge and experience of both sides of the business so that understanding and communication is achieved.
Once those three characteristics are achieved, then an organization must provide clear and specific goals to both the IT and business employees. This will create an integration of both entities to achieve a common goal.
The fifth characteristic ensures that IT and business employees understand how the company makes or loses money.
This is important so that money is not carelessly poured into the IT department and there is no return on that investment.
Organizations must create a vibrant and inclusive company culture. There must not only be informational unity but a company as a whole.
IT alignment with the business has traditionally been successful with more than executive level communication and strategy translation.Organizations who achieve alignment typically establish a set of well-planned change initiatives that systematically address them and go beyond executive level conversation to achieve alignment with the entire IT organization and its culture.The only constant we can count on is through change.This change can be established with our "Temenos Vision Agility Model".
Temenos Vision Agility Model:
This model is the favored change that Temenos produces in an organization. When a management system asks help for an enterprise-level Agile change, we consider that the system is ready for the upcoming transformation. The immediate thing we do is the study of the whole system–how does the system work? And how can we introduce the change in that system? This model has a simple synthesized effect of the Agility transformation and Enterprise transformation.
We produce people, who can stand firm and take the responsibility for any misstep, not only that, they can take the problem to another level and able to solve the solution to the problem.
Temenos Vision Agility Model categorize into three kinds:
iCAT (Internal Change Agent)
The change agents that are capable of producing changes for an organization internally. Most of them come under the middle management of an organization. Normally this crowd is being hatched from the organization's long-term influence or sometimes from other sources. The most interesting fact is most of them possess groups of followers.
eCAT (External Change Agent)
As the name suggests, organizations bring these change agents from the outside source. They are the highly knowledgeable people who come to a system for a temporary basis, but bring far-reaching fruitfulness in the organization. They either come to the organization with their own change plans or their plan changes according to the organizational needs.
xCAT (Executive Change Agent)
These change agents are the key members or the higher authorized persons of an organization. You can say they are the sponsors of the Agile change. They are not the ones who can introduce the change, nor can make people follow it. But they can provide inspirations, motivations, personal modeling and leadership-ness to others.
Business and IT Alignment using SAFe:
In SAFe, the business and IT Alignment can be achieved with some of the Scaled Agile Framework Methods such as
Strategic Themes
Strategic Themes are specific business objectives that connect SAFe Portfolio vision to the evolving enterprise business strategy.Strategic Themes are best created in the structured process that takes into account a primary set of business inputs, and results in a short list of business objectives that empathize changes in direction to portfolio vision.The strategic themes drive the Vision for all products, systems, and services, and new epics are derived from this vision.The responsibility for the investment decisions generally lies with the portfolio management team, which has responsibilities to their stakeholders.In most enterprises, these decisions happen at the business unit level based on annual or twice-annual budgeting process.
Product Vision
"vision is the art of seeing things invisible"..The product vision paints a picture of future that draws people in. It describes who the customers are, what customers need, and how these needs will be met. It captures the essence of the product- the critical information we must know to develop and launch a winning product. Since the Product Owner is responsible for the success of the product and its return on investment, individual should lead the vision creation activities through close collaboration with the team.For innovative projects, teams should include business and technical people, such as marketers, product and user interface designers, and developers.An effective product vision guides the scrum team and aligns stakeholders and customers.
Product Roadmap
Roadmap establishes and communicates team and program alignment to business objectives.A well-defined product roadmap can help business and management team to develop new product and software.When designing a Roadmap for a new product, it is difficult for the team members to know the target market and customers, so it is necessary for the product roadmap to understand the target market first.Agile Product development is a popular system with product or software developers as it can help project managers to quickly develop new product or software.So product roadmap needs to understand the agile product development.The key principle of agile development is to split the large group of development tasks into small increments with small planning and do not directly involve long-term planning.Agile development can quickly adapt to the changing needs.
Program PI Objectives
These are the summarized description of the business and technical for the program increment of an agile release train.SAFe is commitment based, it mainly depends on short-term commitments from the teams and programs to assist with meaningful business and outcomes.This is a key element of trust that must exist between teams and business stakeholders.In addition to alignment, the process of feasible objective setting is integral to reducing the excess work in the system.During Release Planning,teams set PI Objectives,so it provides common language to communicate between business and technology, Align teams to each other and to a common program mission,communicate with the management and highlight each team's contribution to the business value of the program, Expose dependencies between the teams that must be addressed for program success.keeping all these objectives in sync teams are asked to provide vote of confidence to achieve this objectives.
Alignment is a dynamic,complex process that takes time to develop and even more effort to sustain.Companies that have achieved alignment can build a strategic competitive advantage that will provide them with increased visibility,efficiency and profitability to compete in today's changing markets.The importance of cooperation between business and IT maximize investment in technology remains clear.As IT plays an increasing role in defining corporate strategies, its correct application will facilitate a more competitive and profitable organization.The careful assesment of a firm's alignment is important to ensure IT is being used to appropriately enable or drive the business strategy.