In this Part2 of the Transformation Blog series, Susan & Dean is discussing the positive impact of organizing around value and how this step creates a whole new perspective and how an organization can benefit from this foundational and principle based step for continuous improvement.
Susan Gibson
CEO & Co-Founder of Temenos + Agility, Thought Leader, SPCT and Transformation
Dean Leffingwell
SAFe Co-Founder, Chief Methodologist
Organize around the flow of value:
When the organization leadership, management, enablers, facilitators, and teams work together, we get a whole new perspective on how the value flows through the system. Agile Release Train (SAFe® ART) helps us to create a virtual organization which allows us to see value flow and provides the construct for creating and delivering value faster.

SAFe® Agile Release Train
ART - Agile Release Train - organizes and applies systems thinking, enabling a value-oriented organization structure (organized around the flow of value), end-to-end flow visibility based on the value-stream and transparency of the trigger, allow application of DevOps types of approaches to organization quickly for better communication, collaboration, automation, and cultural change.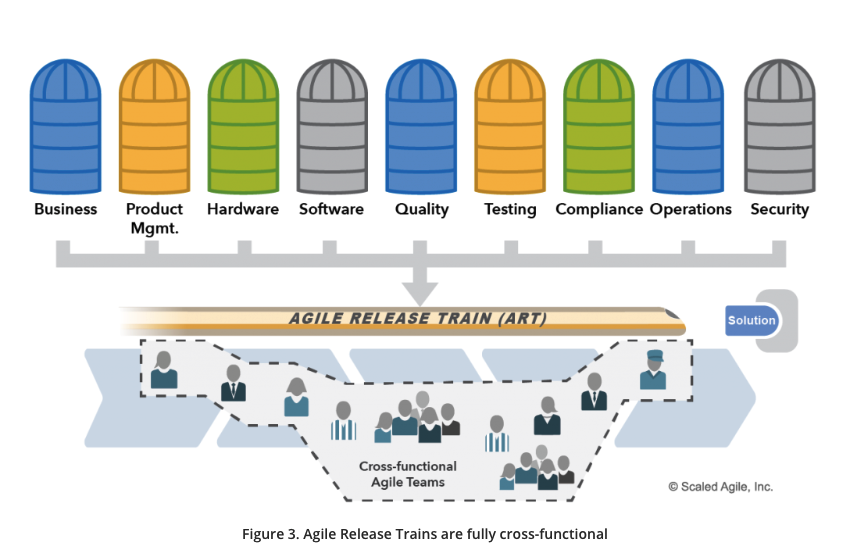 Identifying Value Stream Trigger

Identifying the Value Stream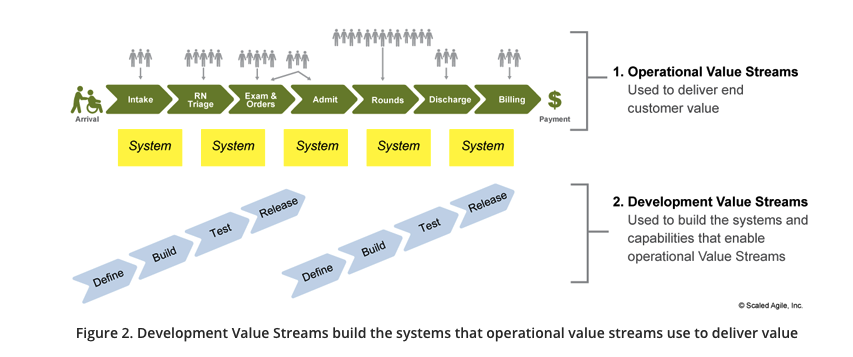 General References:
SAFe® References:
Value Stream
https://www.scaledagileframework.com/value-streams/
In the next Part III, we will discuss about Continuous Delivery Pipeline topic.
Links to Transformation Blog Series
Part I: Organization Direction
Highlights: Underestimating the Change
Duration: ~3mins

Part II: Organization Structure and Organizing around Value
Highlights: Designing the Agile Release Train (ARTs) and Team Structure
Duration: 4mins40secs

Part III: Continuous Delivery Pipeline
Highlights: Importance of Releasing Value
Duration: ~3mins

Part IV: Technical Agility & DevOps
Highlights: Agile Software Engineering & DevOps
Duration: ~2mins

Next Step: Systems & Software Engineering and Next SAFe®
Duration: ~2mins
========================================================
More information on SAFe® related courses and events, please find the events page of Temenos + Agility
Temenos Effect Gathering 2018- Bengaluru, India(Dec 29, 2018)
An event dedicated to the idea of personal mastery, for nurturing your beautiful self, for change agents and leaders to become their true selves.
For more details, visit our website: https://www.visiontemenos.com/events